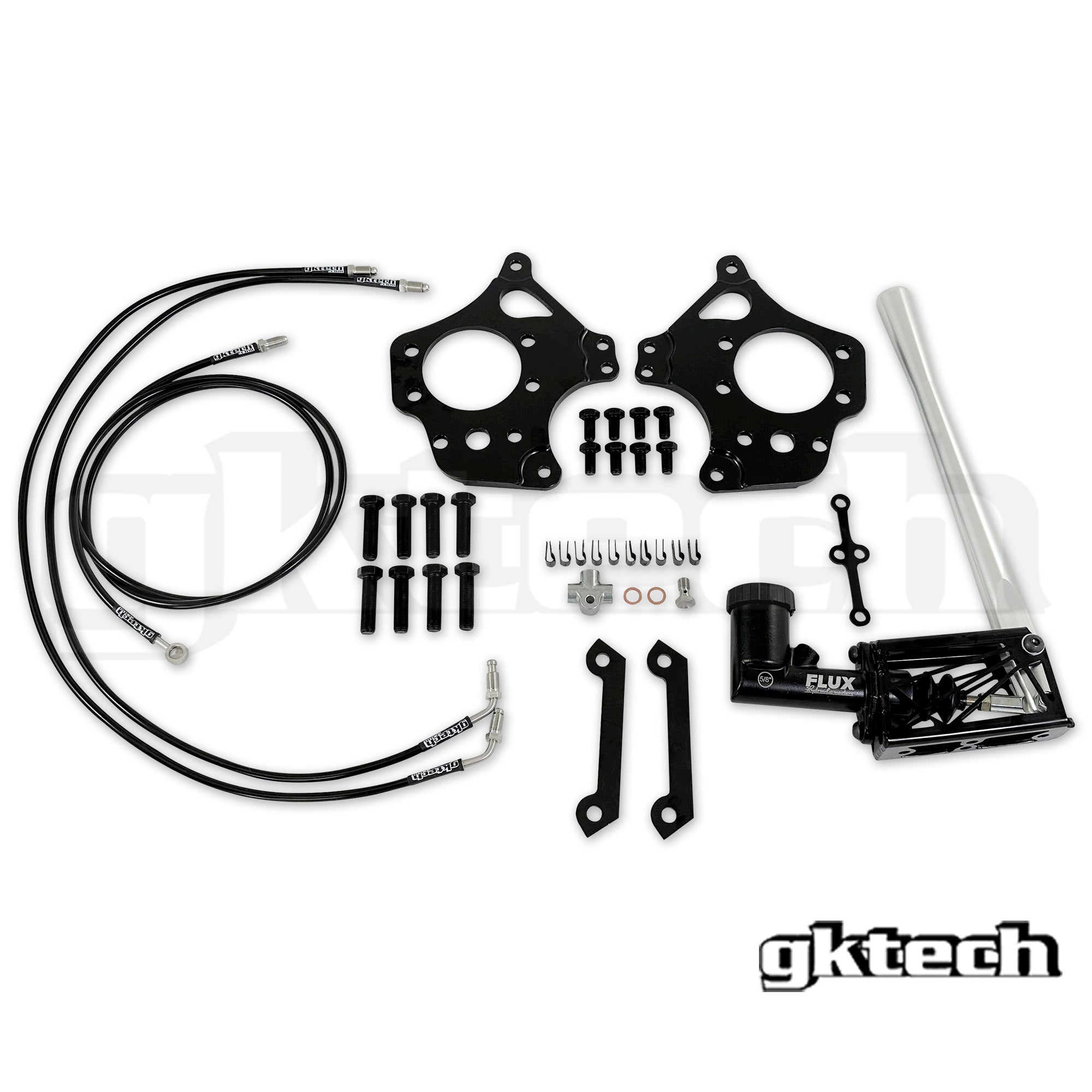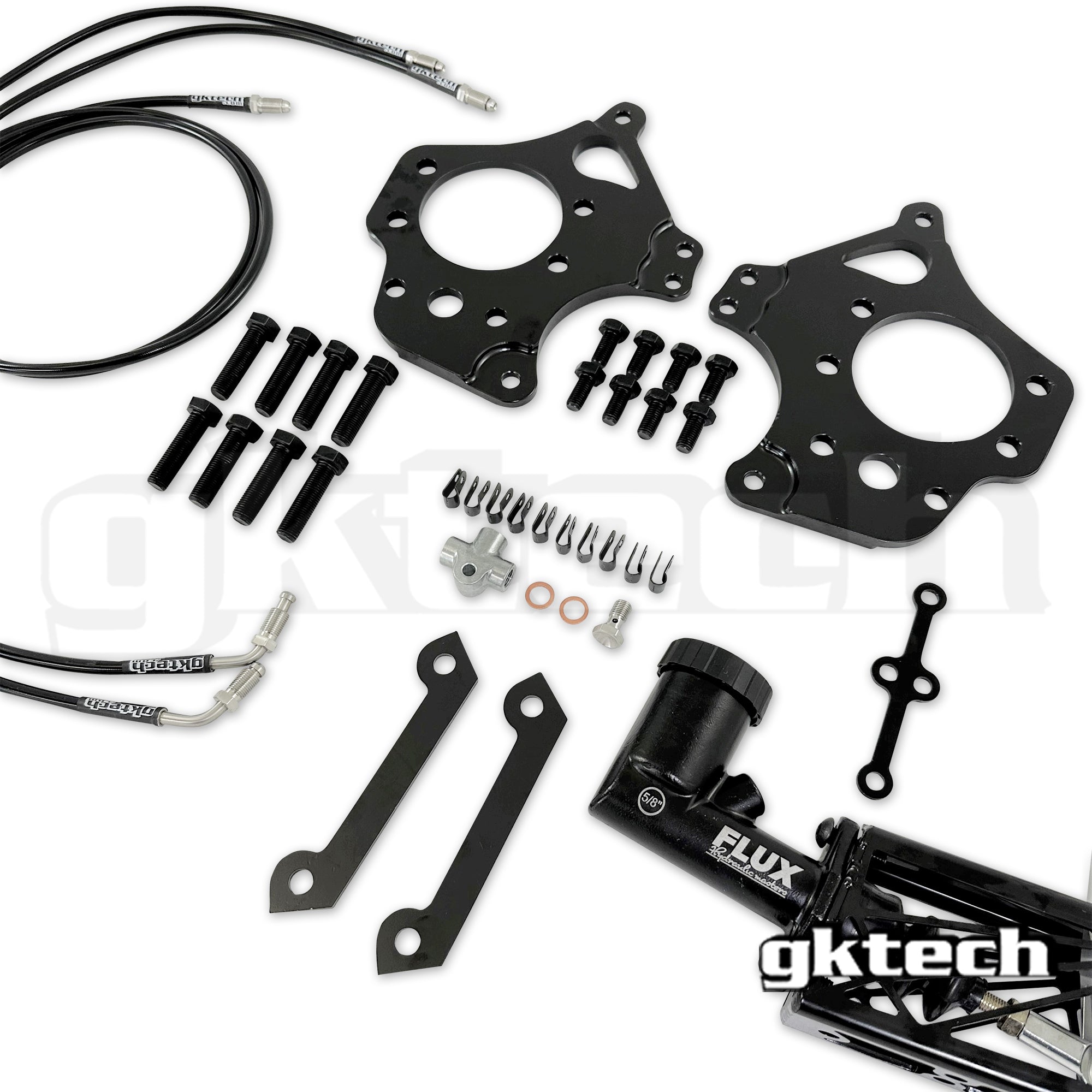 2 Pot Nissan dual caliper Hydraulic handbrake setup - (10% combo discount)
Q: What is backorder?
When a product is on backorder, it means that we have sold out and we are opening a back order due to popular demand. This is essentially a queue, when new stock arrives from production, we'll send your order.
Q: Will items in my order that are in stock be shipped out first?
We will send your order altogether once your backorder item is ready! You may wish to place separate orders if you want an item before the other is due back in stock.
Pickup available at Sunshine West, VIC 3020
Usually ready in 2 hours
2 Pot Nissan dual caliper Hydraulic handbrake setup - (10% combo discount)
Sunshine West, VIC 3020
Pickup available, usually ready in 2 hours
Unit 11/94 Boundary Road
Sunshine West VIC 3020
Australia
📦
Free Shipping on orders over $250
Checking Dispatch Times...
Avoid wasting time shopping around for all the individual parts, getting custom brake lines made up, or running generic parts that may or may not work.
The GKTECH 2 pot Nissan dual caliper bracket is unique in that it doesn't require the use of Mustang rotors (common among others) and only spaces the hub out 7mm's with limited modifications required to fit.
We have also added the option of purchasing axle spacers to this kit as the plate spaces the hub out 7mm, this meaning the driveshaft is essentially being stretched that 7mm to compensate for the thickness of the plate. This can now be taken up with the use of an axle spacer.
We have different sized options available as it is also a good opportunity to select a different size axle spacer if you were running a different diff/driveshafts combination or have a very low vehicle.
Separate to that it's the only kit on the market that allows the use of the OEM drum handbrake. We also include everything required other than the calipers. If you are running Skyline or Z32 rear calipers/rotors and you want your rear brakes to lock up in an instant, this kit is the way to go. Now includes our new CNC machined aluminium handle. Available in silver, black, neo chrome, blue, pink, purple, gold, orange, red.
NOTE: If you are running standard hubs/knuckles the 5mm axle spacer is required

NOTE#2: Will NOT fit Z32/GTR/R34 aluminium rear knuckles without some trimming of the knuckle (not too difficult)

NOTE#3: For the axle spacers, we can only confirm fitment on OEM wheel bearings

NOTE#4: ALL Hydraulic brake systems require bleeding after install 

FAQs
I've heard dual caliper brackets push your hub out?
Yes, some can as much as 12mm however our brackets only push the hub out 7mm, which is also why we have axle spacers included.. 

What modifications are required?
Fitting an extra caliper in this space is not easy but this bracket does make things a lot easier and is an easy install. Simply cut your standard brake caliper mounts off, trim your brake dust cover to suit and shave the calipers where they butt up against one another, that's all you need to do to fit this bracket. 

Can I still use my drum handbrake?
Yep, you sure can. Our kit is the only that I'm aware of that allows this. It bolts straight up with no modifications required to get your drum working as it was previously.

Is there anything else needed for installation?
Yes, everything is included in the kit with the only exception of the brake calipers (maybe $100 or so a pair from a wreckers?) and brake fluid. We include EVERYTHING else! BYO tools. 

Will this kit work with aftermarket knuckles?
The brackets are designed to be used with the OEM knuckles. They can NOT be used with aftermarket knuckles. If your aftermarket knuckles happen to have dual caliper brackets already (like ours) then you can remove the brackets from this kit by deselecting them in the dropdown menu. 

Will these work with OEM S-Chassis calipers?
No they will not. These brackets will only work with Nissan 2pot calipers and their corresponding rotor.

Will these work with OEM non turbo Skyline or Z32 calipers?
No they will not. These brackets will only work with Nissan 2pot calipers and their corresponding rotor 

How do I know what size axle spacer to choose?
This kit comes with a bracket that is needed to mount the dual caliper bracket, this bracket goes between the hub and the knuckle.

By installing this bracket you are spacing the hub out 7mm, this is taken up by the driveshaft.

This causing the bearings inside the driveshaft to run on the edge of the cup, which can lead to premature failures.

We suggest adding axle spacers to put the stretched amount back into the driveshaft to ensure it runs further inside the cup and in turn is stronger and more reliable.

We recommend checking which size you need by jacking your car up and dropping it down on ramps, this will load the suspension to its normal operating height. From there, disconnect the diff to driveshaft bolts and with the driveshaft in a relaxed position measure the gap.

Keep in mind the distance of the plate that is supplied with this kit and factor that into the final number, that will tell you what size axle spacer you need.

How do I know which size master cylinder to choose?
Typically the 5/8 master cylinder is proven on an S/R/Z chassis running the single or two pot brakes, the lever feel with this master is balanced, having a longer more typical throw to gauge feel while still efficiently locking the rear brakes. 

The 3/4 master cylinder is larger, so when used in that same setup the lever feel will be more direct, firmer, and require less throw to lock the rear brakes. However, if you are running larger brakes/wheel tyre setup then the standard two pot and 235 width tyre and do require a bit more bite, we would suggest this master cylinder.
VEHICLE COMPATIBILITY
Note:
Nissan Skyline R32 GTR (non Brembo) 
Nissan
C33 Laurel
C34 Laurel
C35 Laurel
CEFIRO A31
R32 SKYLINE GTR
R32 SKYLINE GTS-T
R32 SKYLINE GTS4
R33 SKYLINE GTS
R33 SKYLINE GTS-T
R33 SKYLINE GTS4
R34 SKYLINE GT
R34 SKYLINE GT-T
S13 CA18 180SX
S13 CA18 SILVIA
S13 SR20 180SX
S13 SR20 SILVIA
S14 200SX/SILVIA
S15 200SX/SILVIA
Z32 300ZX

Grate product
Ordered a hydro handbrake set up.was sent to nz,it arrived in a week.i liked the quality and finish of the product.customer service was grate.happy as thank you
Wicked service
Prices are competitive and was delivered so quick for an international order. Quality feels and looks awesome. Cheers guys. Return customer
Review
I was very happy with everything, and will be ordering more in the future!
Brakes.
You guys rock! Got all my big brake and hydro needs!
shut up and keep taking my money
always a pleasure spending all my dollars on your website to build my shitbox. easy website to navigate through to find what i need. pricing is where it needs to be and i don't really shop elsewhere as long as you have it.