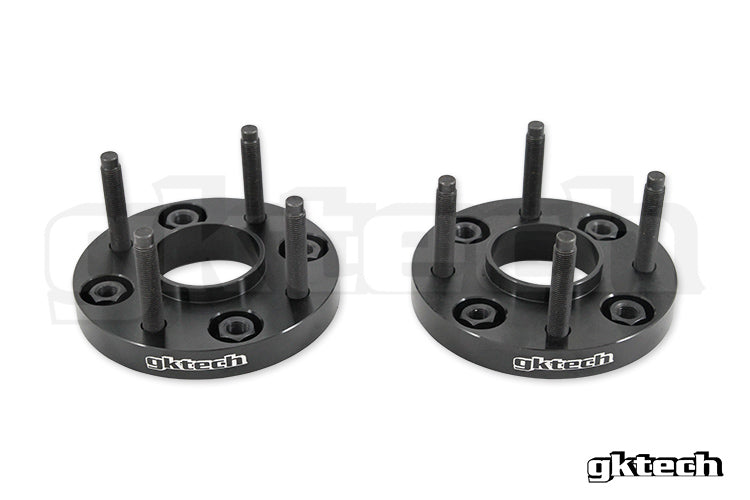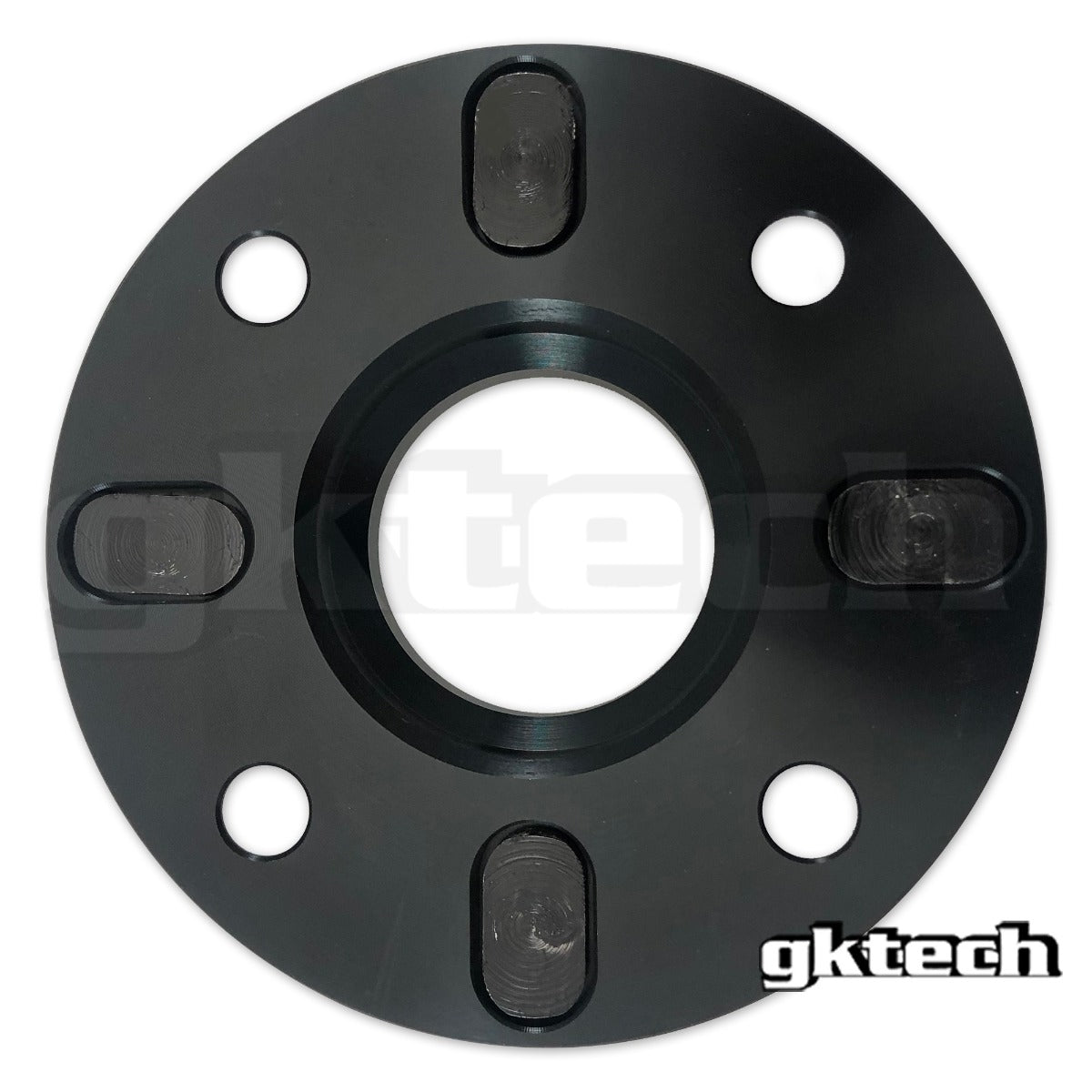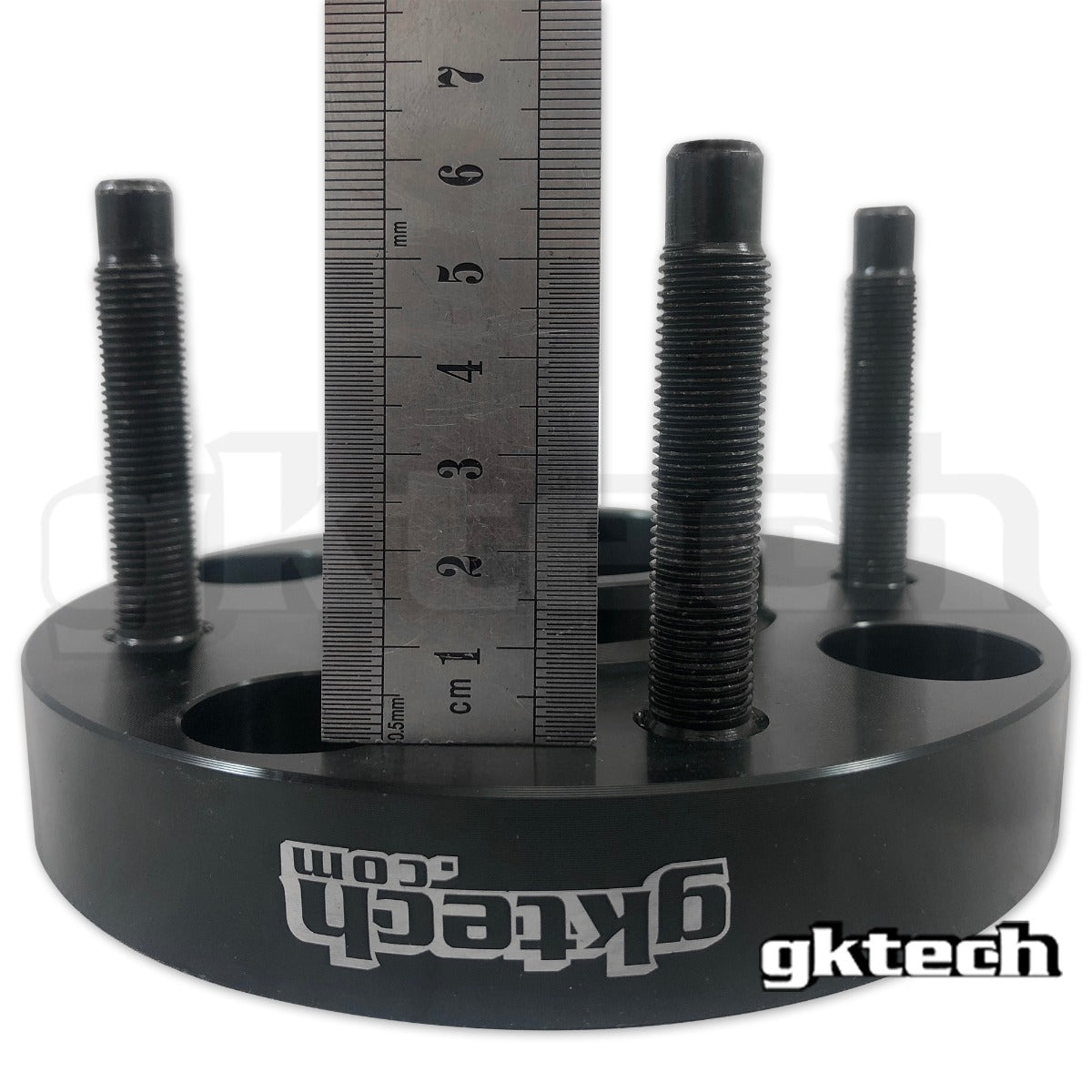 4x114.3 Hub Centric Wheel Spacers
In stock
Q: What is backorder?
When a product is on backorder, it means that we have sold out and we are opening a back order due to popular demand. This is essentially a queue, when new stock arrives from production, we'll send your order.
Q: Will items in my order that are in stock be shipped out first?
We will send your order altogether once your backorder item is ready! You may wish to place separate orders if you want an item before the other is due back in stock.
Pickup available at Sunshine West, VIC 3020
Usually ready in 2 hours
4x114.3 Hub Centric Wheel Spacers
15mm
Sunshine West, VIC 3020
Pickup available, usually ready in 2 hours
Unit 11/94 Boundary Road
Sunshine West VIC 3020
Australia
📦
Free Shipping on orders over $250
Checking Dispatch Times...
The GKTECH bolt on spacers are used to space the wheel, they not only allow for adjustment of the fitment of your wheels but can provide clearance to the suspension components and even provide more lock!
The wheel spacers are hub centric to suit Nissans 66.1mm hub and are manufactured to the highest quality in T6061 Aluminium and then hard anodized to further increase the strength along with grade 10.9 extended studs.
Our unique design uses an oval-shaped stud to prevent any chance of the stud spinning within the spacer and damaging the knurl when over tightened, a common occurrence with generic spacers found on the market. 
NOTE: Sold as a PAIR
| Sizes (width) | PCD | Centre bore | Stud length | Stud thread |
| --- | --- | --- | --- | --- |
| 15mm | 4x114.3 | 66.1mm | 60mm | M12 x 1.25 thread |
| 20mm | 4x114.3 | 66.1mm | 60mm | M12 x 1.25 thread |
| 25mm | 4x114.3 | 66.1mm | 60mm | M12 x 1.25 thread |
| 30mm | 4x114.3 | 66.1mm | 60mm | M12 x 1.25 thread |
| 40mm | 4x114.3 | 66.1mm | 60mm | M12 x 1.25 thread |
| 50mm | 4x114.3 | 66.1mm | 60mm | M12 x 1.25 thread |
What torque should the nuts be set to?
As per the Nissan tech guide we recommend a torque setting of between 72-87 Ft. Lbs. Anything more than this will strip the stud and is DANGEROUS. The setting of 72-87 is as per Nissans specifications.

Are these wheel spacers hub centric?
Yes, these spacers have an internal diameter of 66.1mm to suit a Nissan hub.

Are these wheel spacers strong?
Yes, these wheel spacers are very strong. The spacers themselves are manufactured from T6-6061 Aluminium and we use grade 10.9 fittings. That said, please note that these are for off road use and are not intended for use on public roads.

Do you have wheel spacers to suit other vehicles?
No, we only sell the products listed on our website. If it's not listed on here, then we don't sell it. We don't do any custom work and only sell off the shelf products so can't make any changes to what is for sale here. Sorry.

Do you have extended wheel studs available on their own?
Yes, we have extended wheel studs available in packs of 10 in our other listings. Please refer to the other listings for more information.

Do you have 4 to 5 stud wheel adapters?
Yes, we have 20mm hub centric 4 to 5 stud wheel adapters available. Please refer to the other listings for more information.
Nissan
C33 Laurel
C34 Laurel
C35 Laurel
CEFIRO A31
R31 SKYLINE
R32 SKYLINE GTR
R32 SKYLINE GTS-T
R32 SKYLINE GTS4
R33 SKYLINE GTR
R33 SKYLINE GTS
R33 SKYLINE GTS-T
R33 SKYLINE GTS4
R34 SKYLINE GT
R34 SKYLINE GT-T
R34 SKYLINE GTR
S13 CA18 180SX
S13 CA18 SILVIA
S13 SR20 180SX
S13 SR20 SILVIA
S14 200SX/SILVIA
S15 200SX/SILVIA
V35 SKYLINE
V36 SKYLINE
WGNC34 STAGEA
Z32 300ZX
Z33 350Z
Z34 370Z
Quality Product
I installed 5X114.3 HUB CENTRIC WHEEL SPACERS to my 350z 2006 track.
I was very happy with the outcome.
very Good Quality product and the car looks good and drives better . No issues to date.
work as advertised
work mint, fitted to the car with no worries for a flush look.
only small gripe for the bolt on spacers might want to add that you may need extended wheel nuts, or better yet add a value added item as a combo add, because if i had known earlier i would have bought some here instead of when i got them and had to buy locally
Fully tested and failed
The nuts provided are super small and can strip easily. I had a set come loose and my wheel came off at a drift event.. I bought another set and the same thing happened 4 months later. I followed the directions exactly and it still happened. I can't buy another set. I'm switching to something stronger.
I love and support GK tech. Just think these need further development.
Hi Brad, sorry to hear that your wheel nuts came loose on your drift car. It is recommended with all wheel spacers and even more so on a drift car that they are checked regularly. You are correct that the nuts are not tall, they physically can not be because you're using a 15mm bolt on spacer. This isn't a restraint that is unique to us, there's simply only so tall that a nut can be when running a 15mm spacer.
Quality product
Good quality and easy to install
Super nice
Very good and Nice Parts and very fast shiping thanks