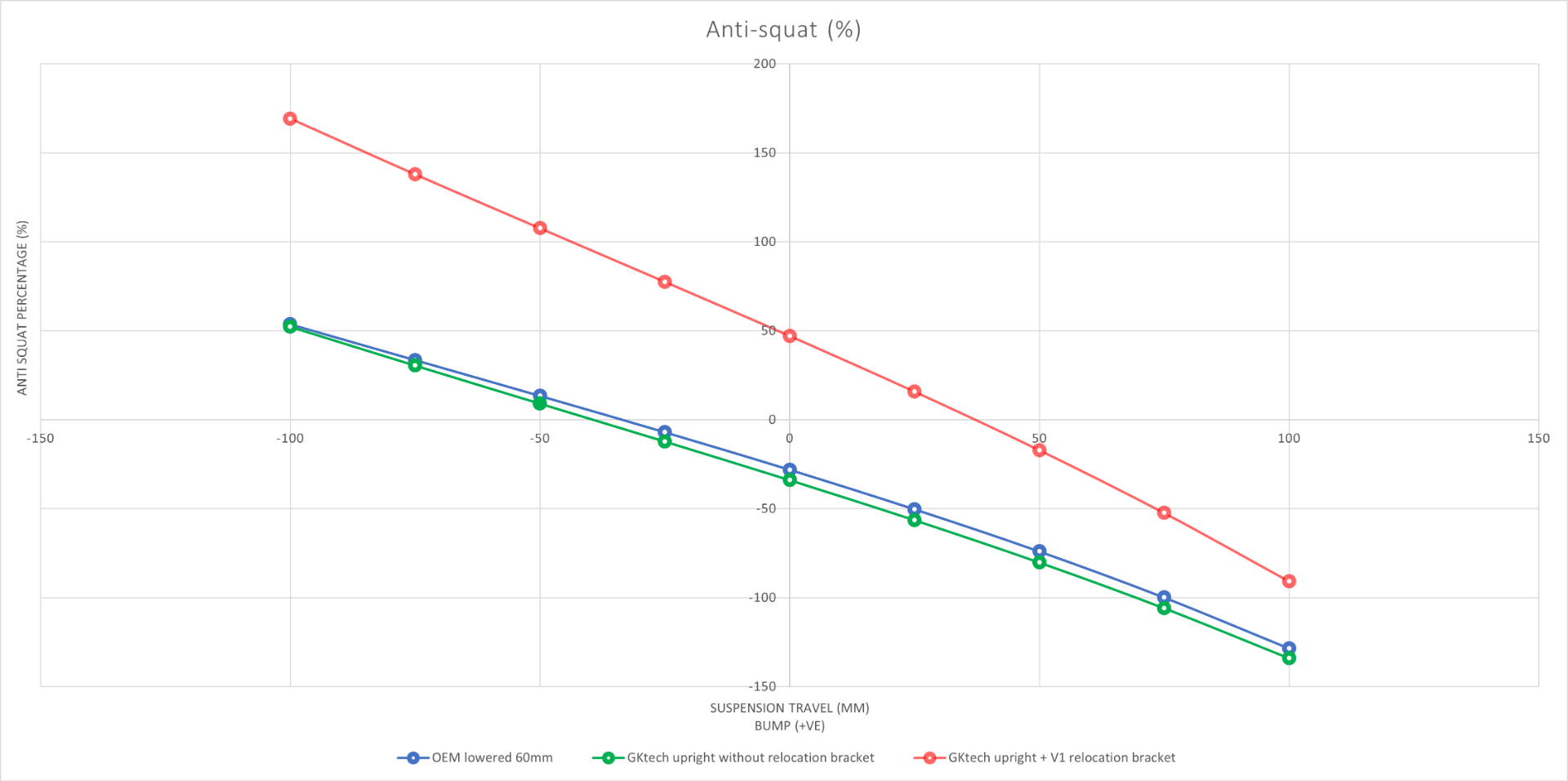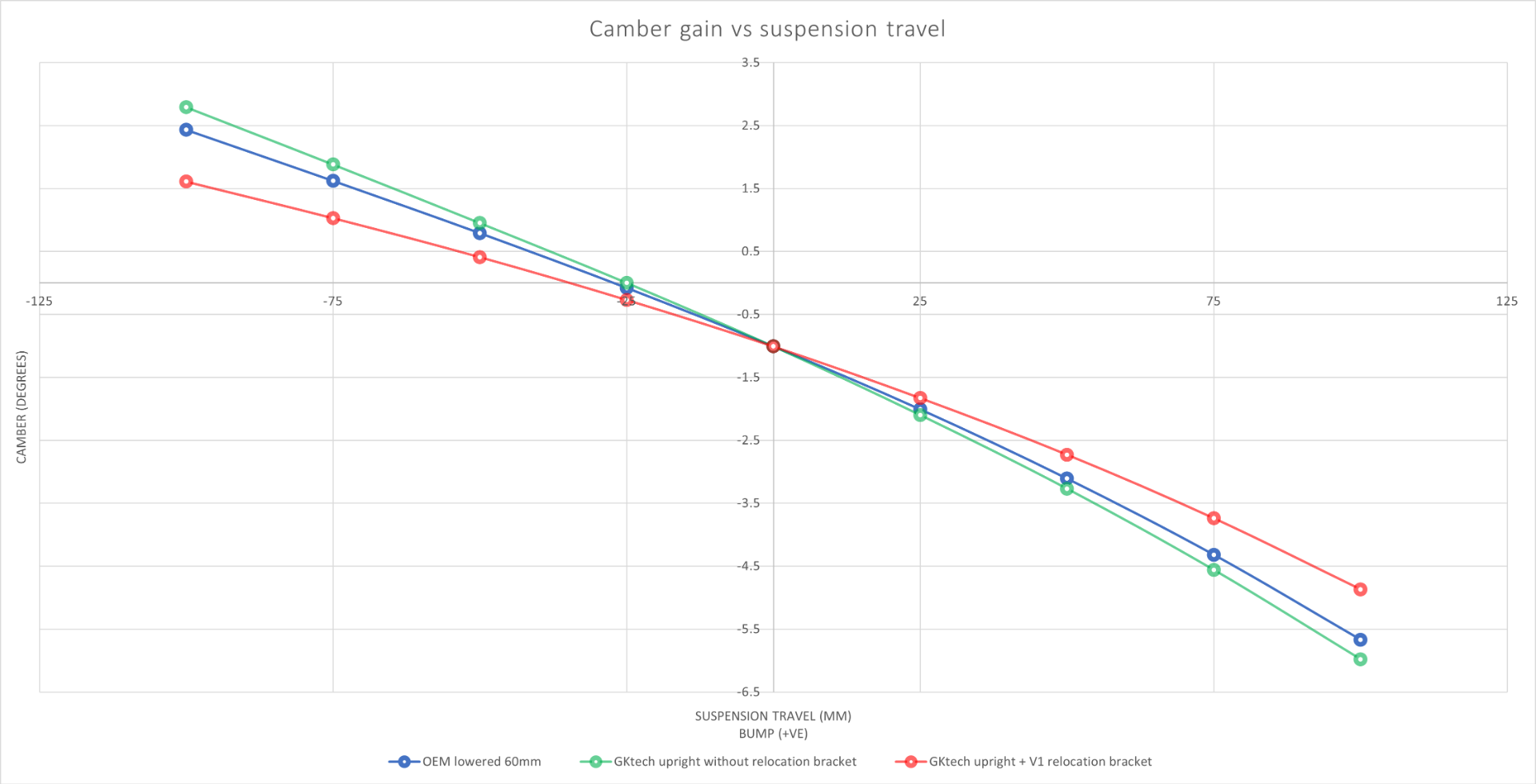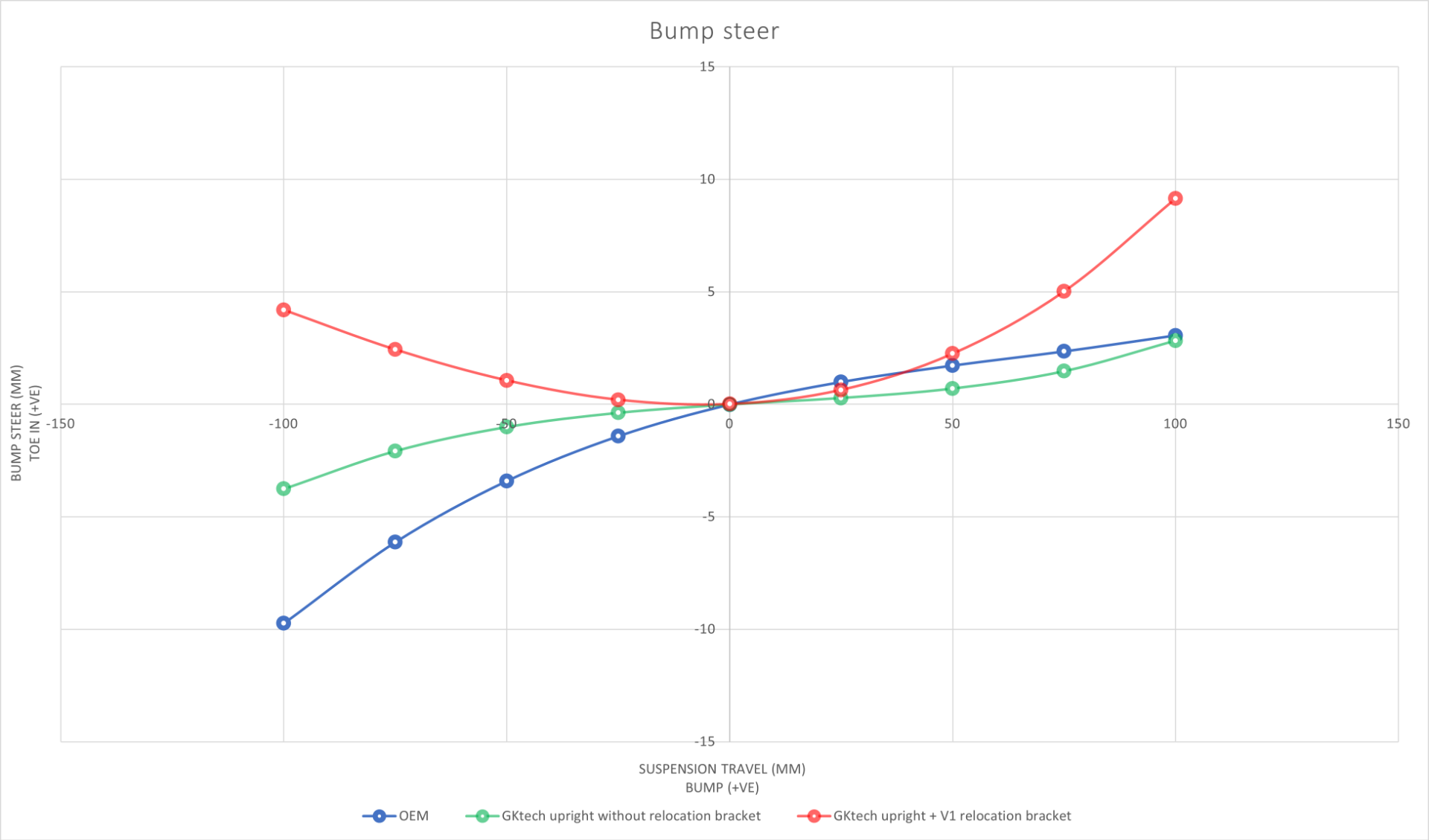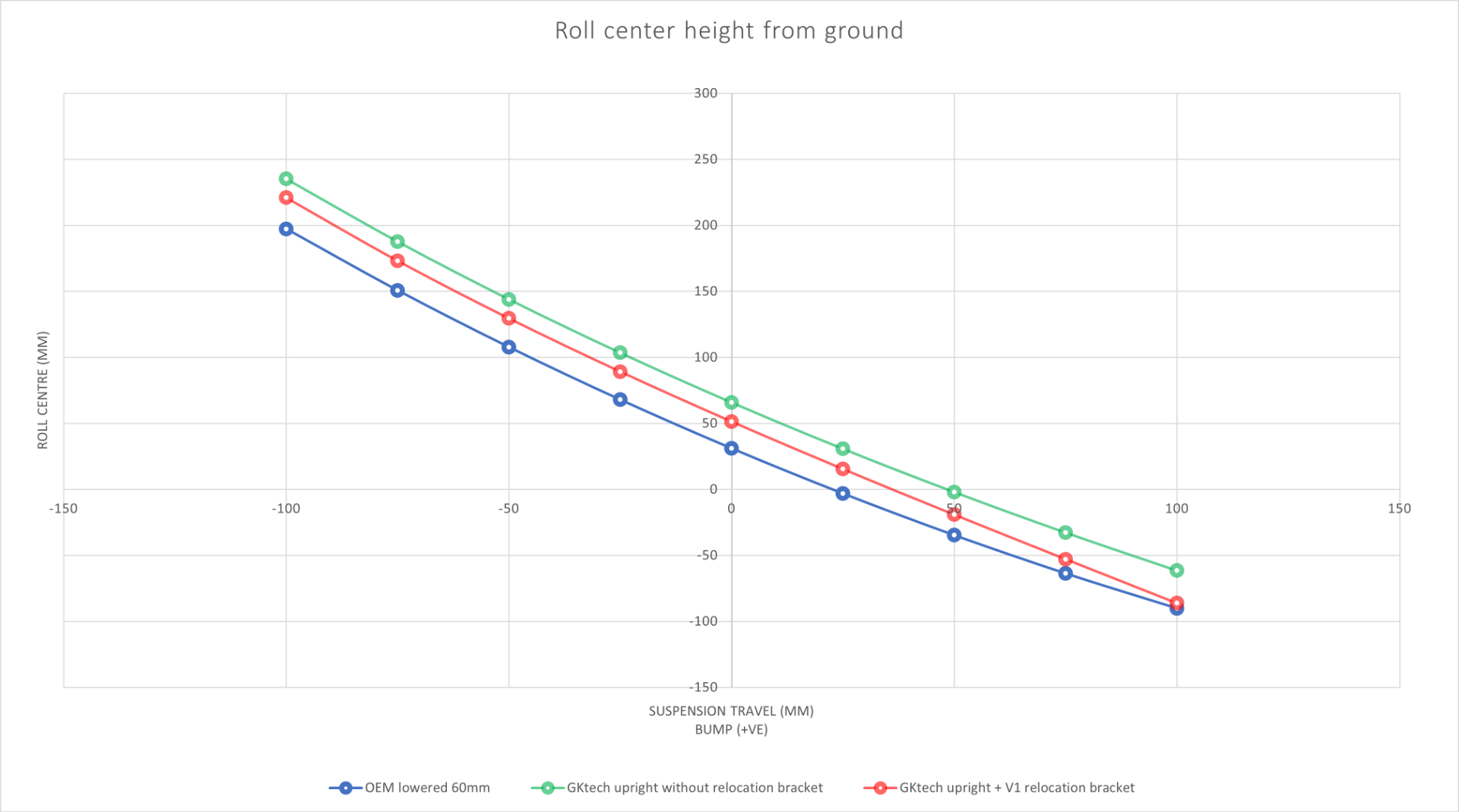 86 / GR86 / BRZ Rear knuckles with all new kinematics
In stock
Q: What is backorder?
When a product is on backorder, it means that we have sold out and we are opening a back order due to popular demand. This is essentially a queue, when new stock arrives from production, we'll send your order.
Q: Will items in my order that are in stock be shipped out first?
We will send your order altogether once your backorder item is ready! You may wish to place separate orders if you want an item before the other is due back in stock.
Pickup available at Sunshine West, VIC 3020
Usually ready in 2 hours
86 / GR86 / BRZ Rear knuckles with all new kinematics
Sunshine West, VIC 3020
Pickup available, usually ready in 2 hours
Unit 11/94 Boundary Road
Sunshine West VIC 3020
Australia
📦
Free Shipping on orders over $250
Checking Dispatch Times...
Bringing a combined 8 years of development and selling over 1,000 pairs of  S and Z chassis knuckles, we bring you our 86/BRZ rear drop knuckle providing a range of features that will transform your driving experience.

The 40mm drop knuckle is specifically designed to accommodate lowered cars, including 25mm of roll center correction; this ensures optimal suspension geometry and improved handling. An optimized camber curve ensures even tire wear along with optimized bump steer which when used with our relocated traction arm results in toe-in under both compression and extension, providing you with increased corner exit grip and more consistent handling.

Includes a provision for dual calipers to run a hydraulic handbrake and whether you have Brembo, GT, or GTS calipers, our knuckle is fully compatible. We understand the importance of retaining the OEM handbrake assembly and ABS system, which is why our knuckle is designed to seamlessly integrate with them without any compromises. 
Crafted from high-strength 4130 chromoly steel using a sheet metal design, our knuckle offers unrivaled strength and durability. Extensive finite element analyses have been conducted to optimize its lightweight construction, resulting in a fully dressed weight of just 3.9kg, significantly lighter than standard knuckles at 6.9kg. This reduces unsprung weight, improves handling, and increases overall performance. These knuckles utilise common sized high quality PTFE lined bearings which reduce OEM bushing elastokinematics and are easily replaceable and affordable (QA1/FK part #COM10T)

Upgrade your vehicle's rear suspension with our rear suspension knuckle and unleash the full potential of your car. Engineered with precision, built for performance, and designed to exceed your expectations, this knuckle is the ultimate solution.

40mm drop knuckle and 25mm roll centre correction - to correct geometry on lowered cars

Optimised camber curve for more even tire wear

Optimized bump steer for toe-in under compression without OEM arms' elastokinematics

Dual caliper brackets for hydraulic handbrake (Compatible with Brembo, GT and GTS calipers)

Sheet metal design constructed from high strength 4130 chromoly steel for ultimate strength

Lightweight design optimized using finite element analyses - fully dressed weight 3.9kg vs standard knuckle 6.9kg

Retains the ability to run the OEM handbrake assembly 

In built provision for OEM ABS sensor to retain ABS system compatibility

High-quality PTFE lined spherical bearings throughout as standard, common bearing size so replacements are easy to get and affordable (QA1/FK part #COM10T)

INSTALLATION NOTES:

Aftermarket high clearance rear upper control arm required strongly recommended (OEM upper control arm would require significant clearance modifications)

OEM Handbrake plate must be retained to ensure correct caliper to rotor offset

OEM dust shield will require trimming for dual calipers

Minimum 17" wheels required
What makes these rear knuckles different to other drop knuckles?
Our rear knuckles are not just drop knuckles, they have different suspension arm mounting points which results in altered and improved camber curves and bump steer. This results in far more grip and very predictable grip.
Separate to having all new kinematics these rear knuckles use spherical bearings (a common size also incase you need to ever replace them), and have dual caliper brackets as standard.
In additon, the OEM handbrake can still be used as per normal. 
Are there any prerequisites in fitting these knuckles?
The OEM upper camber arms can be used but only with signifanct cutting/fabrication work. We do recommend running in conjunction with our rear upper camber arms.
To get the most out of these knuckles, what do you recommend?
To get even more out of the knuckles we do recommend all arms to have spherical bearings (not rubber or polyurethane) and ideally, all adjustable.
Does the knuckle change the ride height of the car?
Yes, these knuckles will lower your car around 25mm. The idea that you will then increase the length of your strut assembly which will give you more usable range of travel which helps dampening characteristics
Will these fit my car?
We can only confirm fitment for the vehicles listed above under "confirmed fitment" however also take note that as mentioned in the product description aftermarket traction, traction and lower camber arms are required and they must have rose joints for misalignment.
How long is the warranty on these rear knuckles?
All GKTECH suspension products come with a lifetime warranty against manufacturing defects.
The Teflon lined bearings come with a 1 year replacement warranty.
We stock spare bearings so even after the 12 months is up we can still help with replacements, worse case scenario they're a COM10T spherical bearing and are readily available through your local autoshop.
Are these rear knuckles legal for use on street cars?
We recommend that you contact your local RTA for clarification/confirmation. Whether you use these on public roads is at your discretion and we will not be held responsible for the outcome.
Do you carry spare parts for this product?
Yes we carry the following spare parts for this product;
Replacement Com10T Bearing -
Spare part can be found here