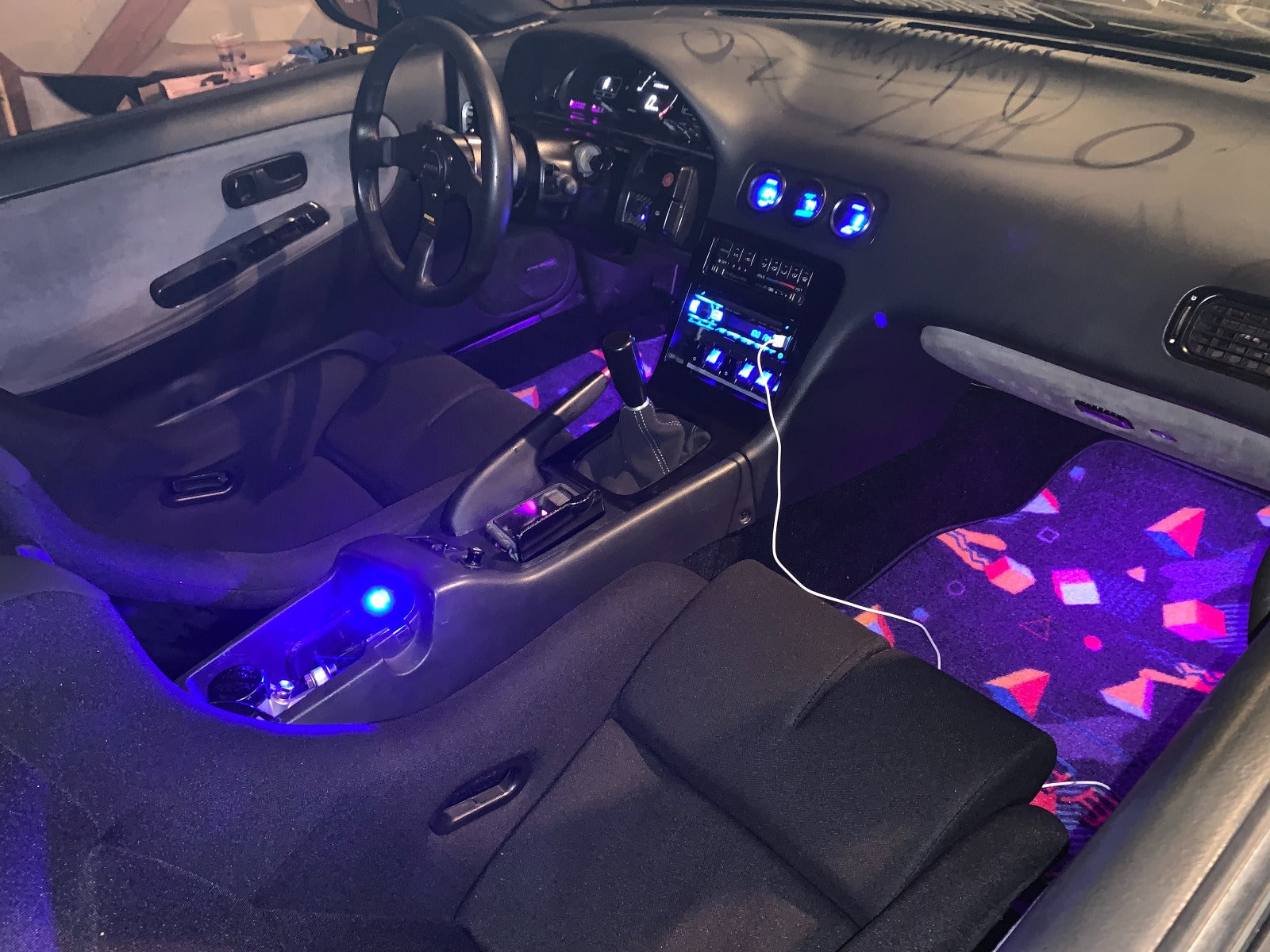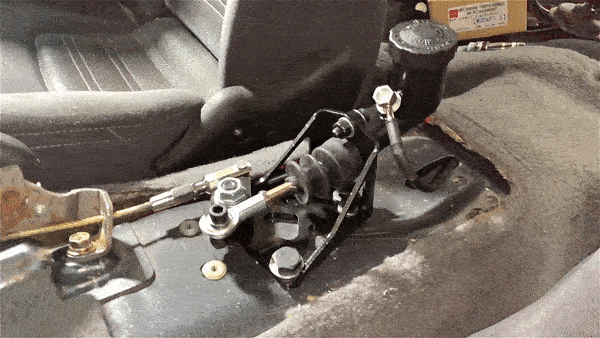 Cable to Hydraulic Hidden Handbrake Assembly
Q: What is backorder?
When a product is on backorder, it means that we have sold out and we are opening a back order due to popular demand. This is essentially a queue, when new stock arrives from production, we'll send your order.
Q: Will items in my order that are in stock be shipped out first?
We will send your order altogether once your backorder item is ready! You may wish to place separate orders if you want an item before the other is due back in stock.
Pickup available at Sunshine West, VIC 3020
Usually ready in 2 hours
Cable to Hydraulic Hidden Handbrake Assembly
Sunshine West, VIC 3020
Pickup available, usually ready in 2 hours
Unit 11/94 Boundary Road
Sunshine West VIC 3020
Australia
📦
Free Shipping on orders over $250
Checking Dispatch Times...
The GKTECH cable to hydrullic hidden handbrake has been designed for those who want the instant lock of the rear wheels through a hydraulic handbrake, but want to keep it discreet by utilizing the OEM lever.

Our unit has been specifically designed to be fitted in the center console while being engaged using the OEM handbrake lever, meaning from the outside everything looks OEM and untouched.
This listing is for the bracket assembly and master cylinder of your choice (stand alone or in-line)
The Gktech brake lines have passed independent testing and are marked as complying to FMVSS106 standards, ADR approved and are DOT compliant.

If you require any other hydraulic handbrake lines or rear dual caliper brackets they can be seen in our other listings.

- Hidden for stealth
- Utilizes OEM lever for further stealth
- Utilizes OEM locking lever for parking
This kit was designed around the S13/S14 tunnel. We do believe this is a universal product that could fit other cars.

If the car you plan on fitting this to has a similar setup to an S-chassis we cannot see why this would not work, but cannot confirm it being hidden in the center console.
Fits both LHD and RHD vehicles
NOTE: We do not recommend using any hydraulic handbrake to hold the vehicle after long periods of time, due to the system losing pressure.

NOTE#2: This kit will require you to cut and utilize your OEM handbrake cable, meaning the OEM handbrake cable setup will not be of use.

NOTE#3: The bottom of the center console will need to be cut.
Why do I need to cut my OEM handbrake cable?
We have supplied a fitting in this kit that needs to be clamped onto the OEM handbrake cable, thus requiring it to be cut.

Why do I need to cut the bottom of my center console?
Sacrifices for this to be hidden needed to be made for room, we tried to keep it as concise as possible, but you will need to cut the bottom of the center console for this kit to be fitted to the tunnel.

And lets face it, bolting it to plastic I dont think would hold up for long.

Will I need to modify anything else?
The only other modification is you will need to drill holes in the tunnel to secure the bracket.

Will this fit a different car to the ones listed?
We have only tested and designed this kit around the S13/S14 tunnel/ center console, you are welcome to try it in a different model car, but we cannot confirm if it will work.

Can this be used as a in-line hydraulic handbrake setup?
Yes!

We have listed an in-line hydraulic handbrake master cylinder that will work and we also have the braided brake lines to suit that can be seen here: https://au.gktech.com/products/hydraulic-handbrakes/braided-line-kits

Can this be used as a standalone hydraulic handbrake setup?
Also, yes!

We have rear brackets that can suit whichever rear brakes you have, they can be seen here: https://au.gktech.com/products/hydraulic-handbrakes/brackets

We also have lines to suit the standalone setup, which can be seen here: https://au.gktech.com/products/hydraulic-handbrakes/braided-line-kits

How do I know which size master cylinder to choose?
Typically the 5/8 master cylinder is proven on an S/R/Z chassis running the single or two pot brakes, the lever feel with this master is balanced, having a longer more typical throw to gauge feel while still efficiently locking the rear brakes. 

The 3/4 master cylinder is larger, so when used in that same setup the lever feel will be more direct, firmer, and require less throw to lock the rear brakes. However, if you are running larger brakes/wheel tyre setup then the standard two pot and 235 width tyre and do require a bit more bite, we would suggest this master cylinder.
Nissan
R32 SKYLINE GTR
R32 SKYLINE GTS-T
R33 SKYLINE GTR
R33 SKYLINE GTS-T
S13 CA18 180SX
S13 CA18 SILVIA
S13 SR20 180SX
S13 SR20 SILVIA
S14 200SX/SILVIA
S15 200SX/SILVIA
Cable to Hyd Handbrake assy
The handbrake modification I received I am extremely happy with. Beautiful machining and quality product. Going in my 910 Bluebird. Great service, Thank You
No competition
I was nervous about the range of motion of the stock handle paired with the slave, but god dang it feels amazing. It locks the wheels with about a 2" pull and you could adjust it more or less with the stock cable adjustment, so overall it's at least 2x better than having a whole hydraulic set up with the handle, even if it were a horizontal handle it still wouldn't feel like it does with the stock one
Worked in a S12
Installed this in a 200sx aka S12 Silvia. Spaced up the handbrake to allow the cable throw. Make sure you have a friend for the install.
Cable to Hydraulic Hidden Handbrake Assembly
Very good, prompt service and great products
Awesome product!
Bolted into my r31 with a tiny mod the the handbrake assembly, happy as with it