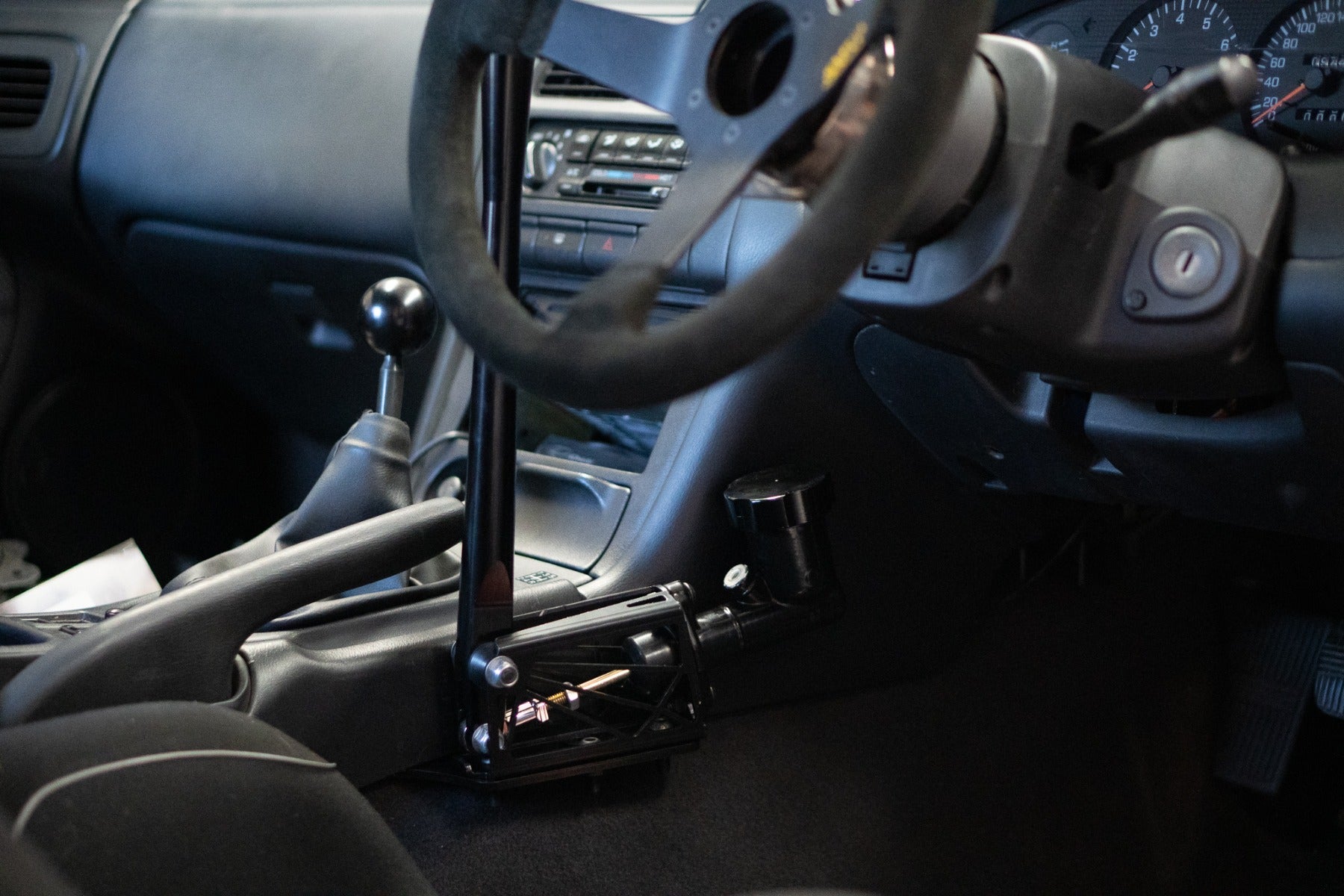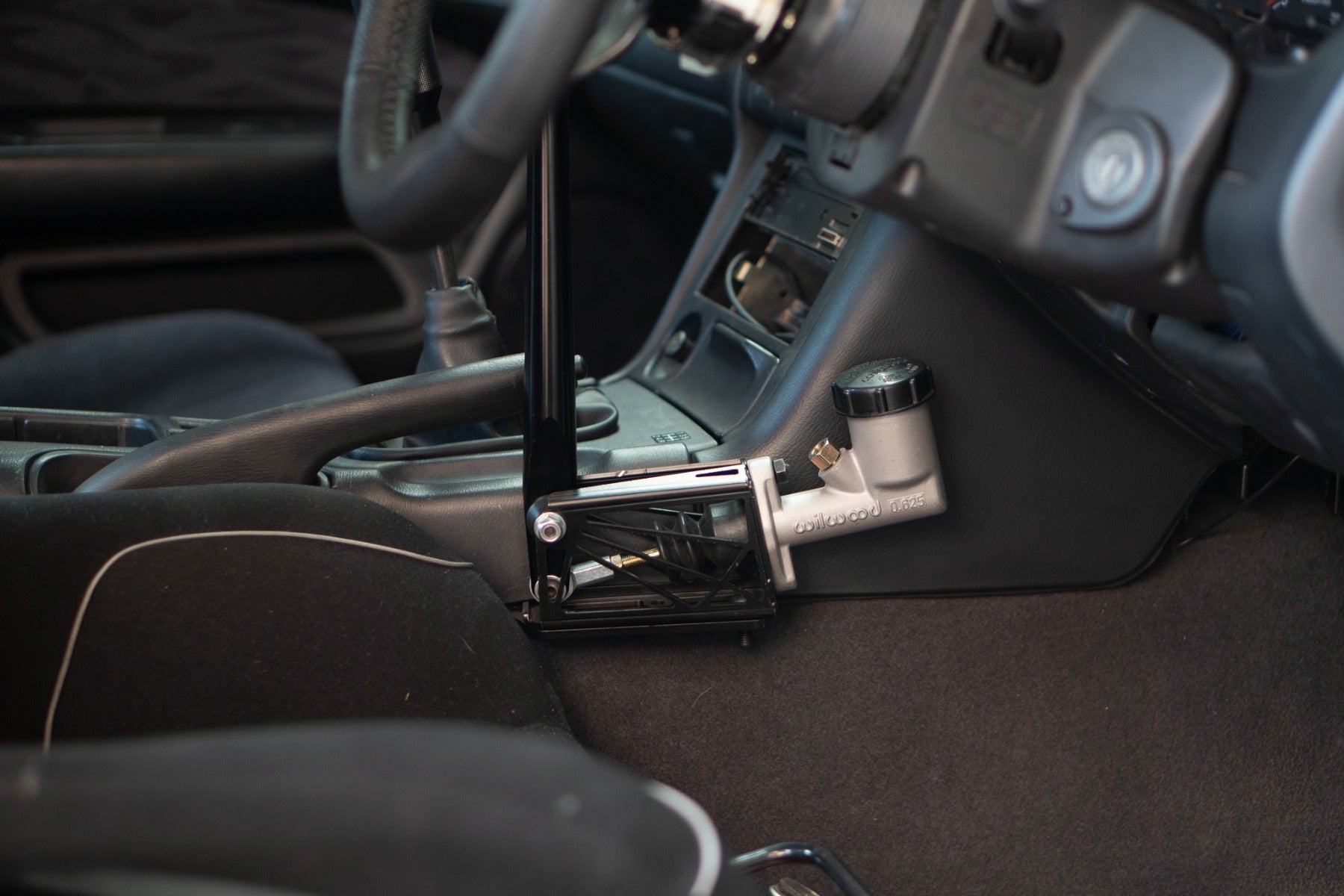 S-chassis car specific handbrake mount
Select your chassis:
S13/180SX
In stock
Q: What is backorder?
When a product is on backorder, it means that we have sold out and we are opening a back order due to popular demand. This is essentially a queue, when new stock arrives from production, we'll send your order.
Q: Will items in my order that are in stock be shipped out first?
We will send your order altogether once your backorder item is ready! You may wish to place separate orders if you want an item before the other is due back in stock.
Pickup available at Sunshine West, VIC 3020
Usually ready in 2 hours
S-chassis car specific handbrake mount
S13/180SX
Sunshine West, VIC 3020
Pickup available, usually ready in 2 hours
Unit 11/94 Boundary Road
Sunshine West VIC 3020
Australia
📦
Free Shipping on orders over $250
Checking Dispatch Times...
When installing a hydraulic handbrake in your car, you'd typically have to drill holes or weld a bracket in place. With the value of S-chassis' on the increase and the desire for people to not want to have to chop/cut/drill/weld to their cars, we have made these brackets.
This bracket bolts to the stock gearbox shifter hole and allows you to fit our hydraulic handbrake assembly without modifications to either the gearbox tunnel or even the center console.
- 100% direct fit with no modifications required to the gearbox tunnel or center console
- Available for either S13/180sx/240sx or S14 and fits both LHD and RHD variants.
- Laser cut from 5mm thick 4130 Chromoly sheet and zinc coated for longevity
- Includes 4x replacement M6x20mm bolts
Will this work with "insert brand of hydraulic hyandbrake here"?
No, this bracket is designed specifically for our hydraulic handbrake assembly. We do however make a universal type blank plate.

Please refer to that listing for use with alternate brand handbrake assemblies as seen here: https://au.gktech.com/s13-180sx-s14-s15-hydraulic-handbrake-bolt-on-mount-universal-type 

Are any permanent modifications required to fit this bracket?
No, you do not need to make any permanent modifications to your vehicle to fit this bracket and this bracket has been designed so that no modifications are required to the center console in either a LHD or RHD S13 Silvia/180sx/S13 240sx. 
Nissan
S13 CA18 180SX
S13 CA18 SILVIA
S13 SR20 180SX
S13 SR20 SILVIA
S14 200SX/SILVIA
Fyi
Works in nissan laurels also
Good to know! Do you happen to have any photos?
Handbrake bracket
I enjoy it, installed it, haven't go to utilize it yet though.
240sx hydro e-brake mount
Was a very easy install, solid part and not much modification to install. A+ part
Hand brake mount( s13)
The mount does not fit without cutting center console. The advertisement said it was not necessary to cut console. So I have not been able to use mount on this car with full interior. Gonna just save it for a track car build. But, non the less bummed out.
Hi Kenny, sorry to hear of the trouble that you had. Have you got any photos showing where you would have to cut? From our test cars we didn't have to cut anything so I'm a little confused as to what issue you encountered.