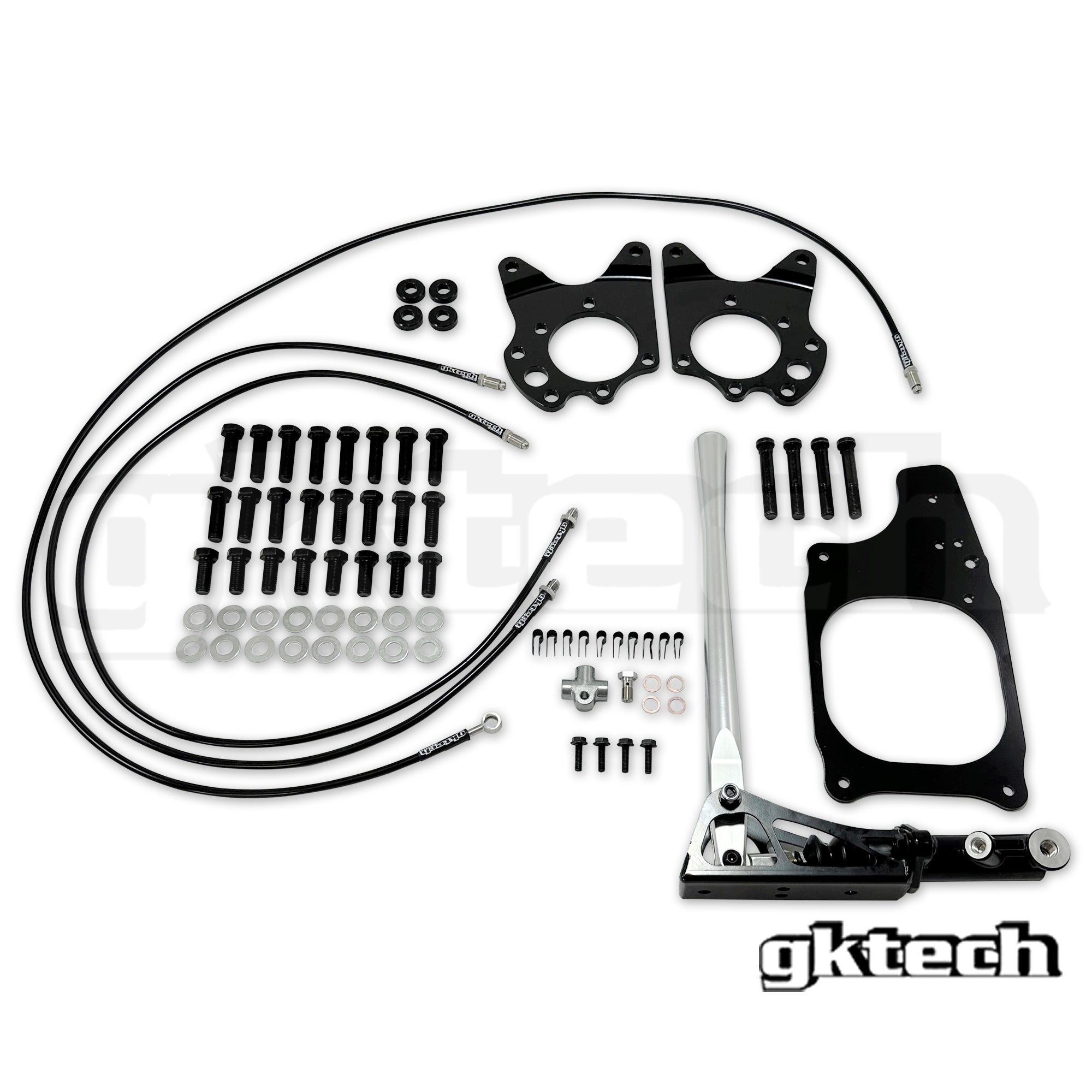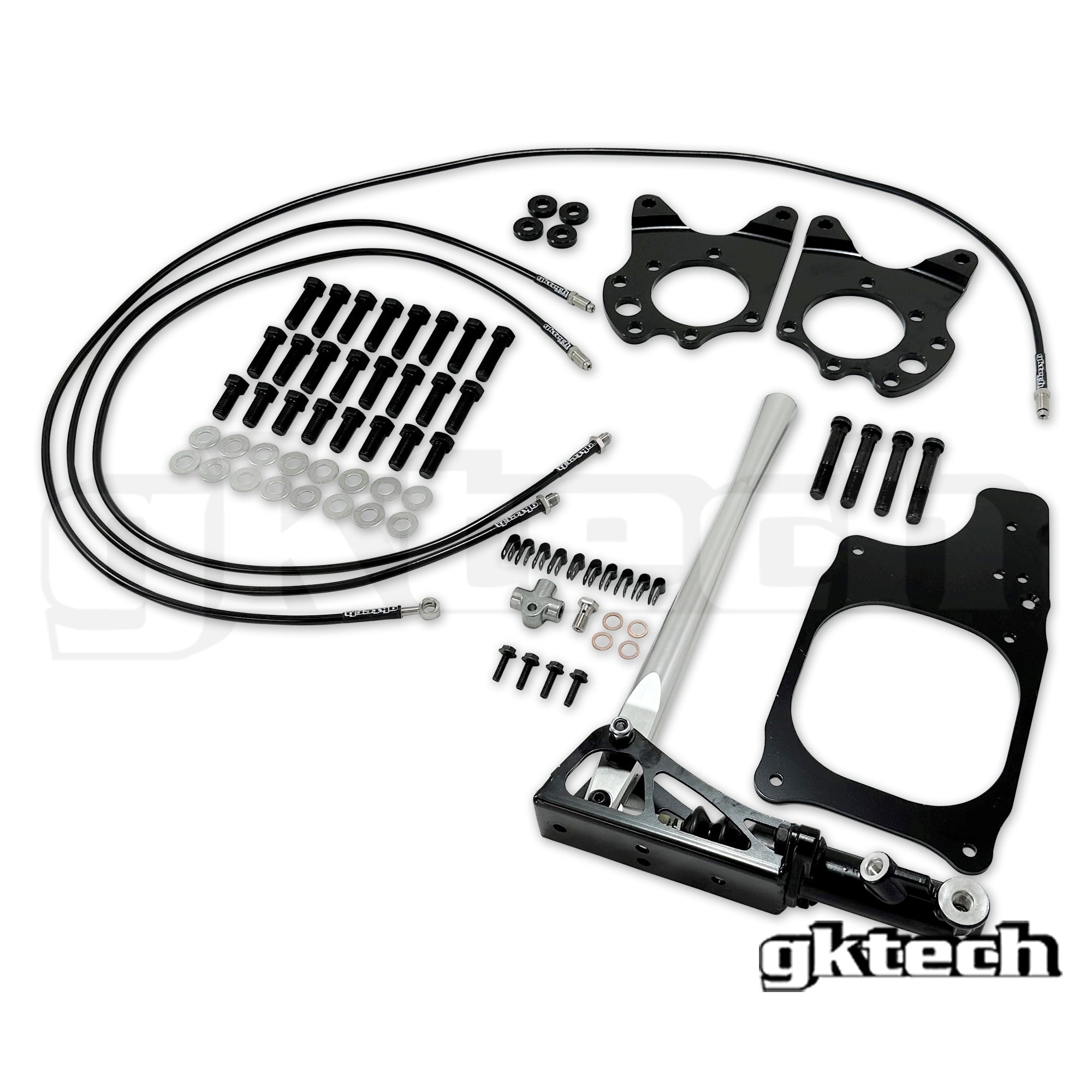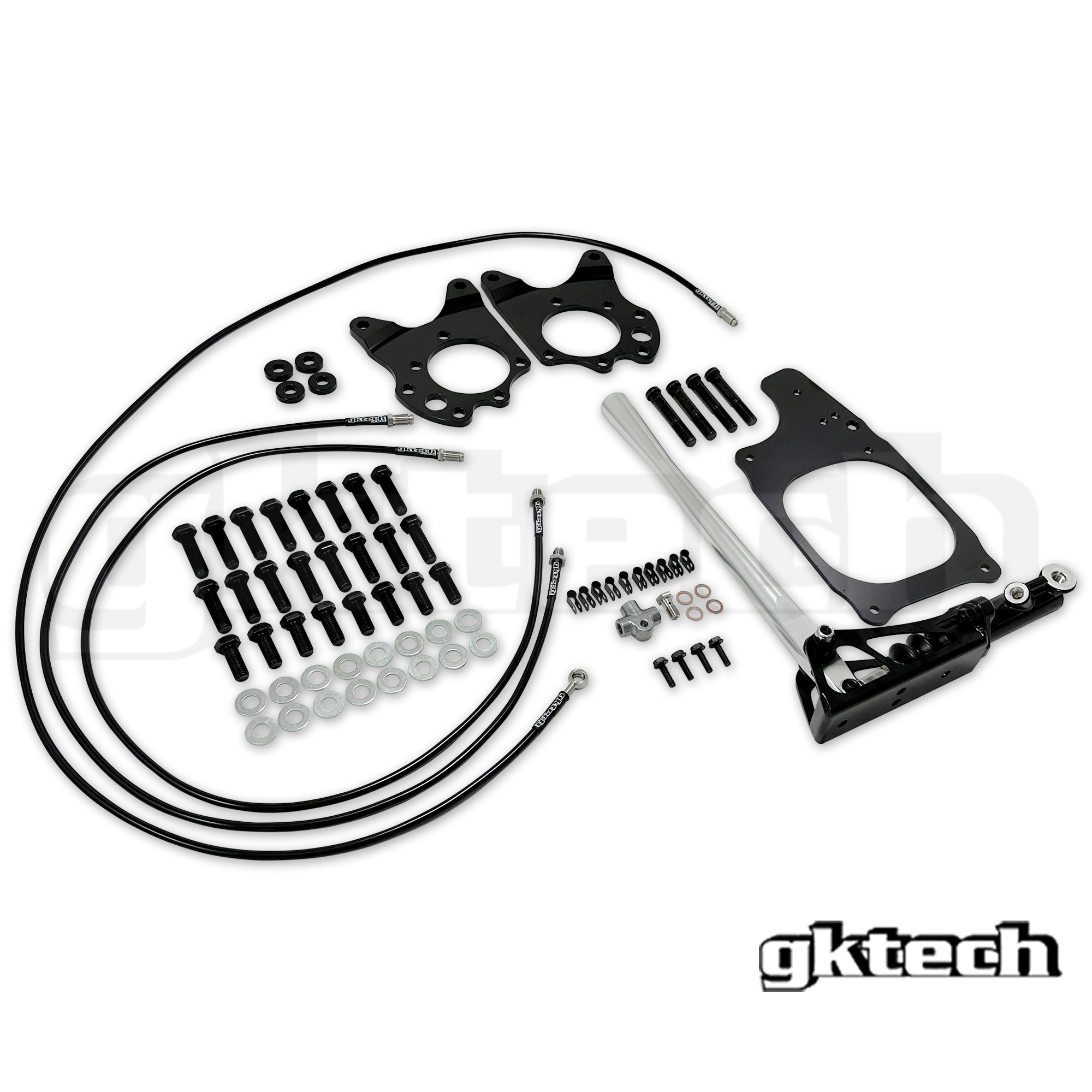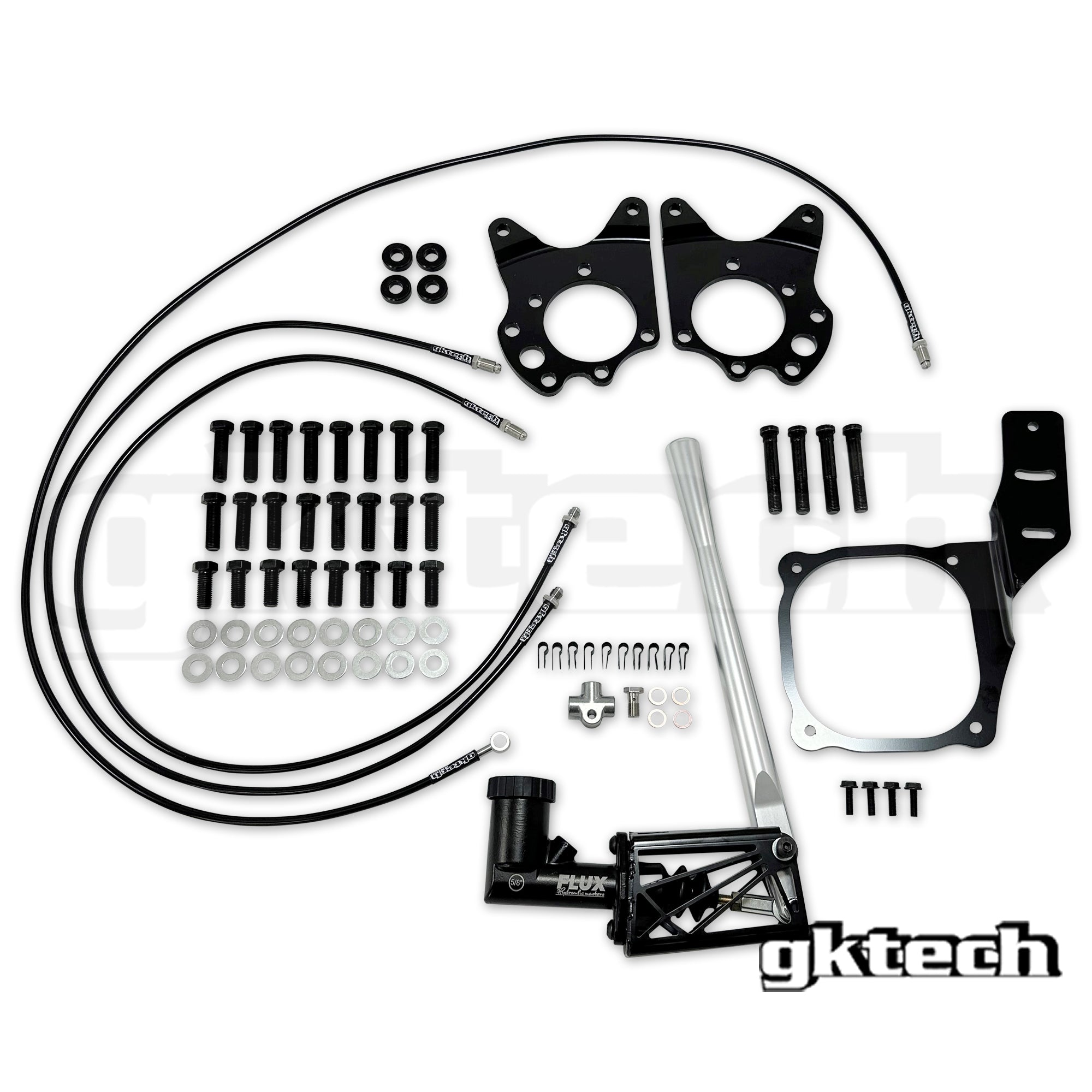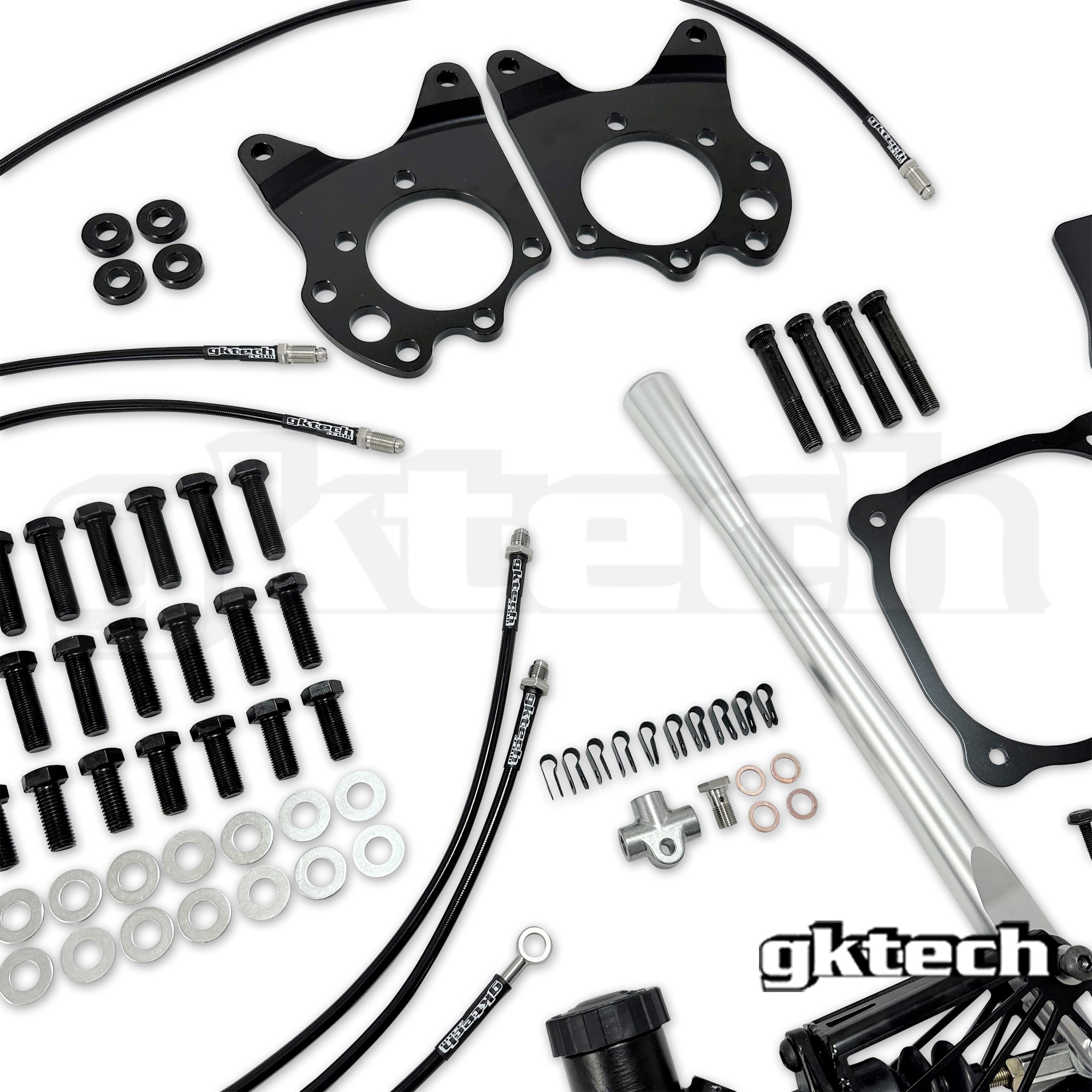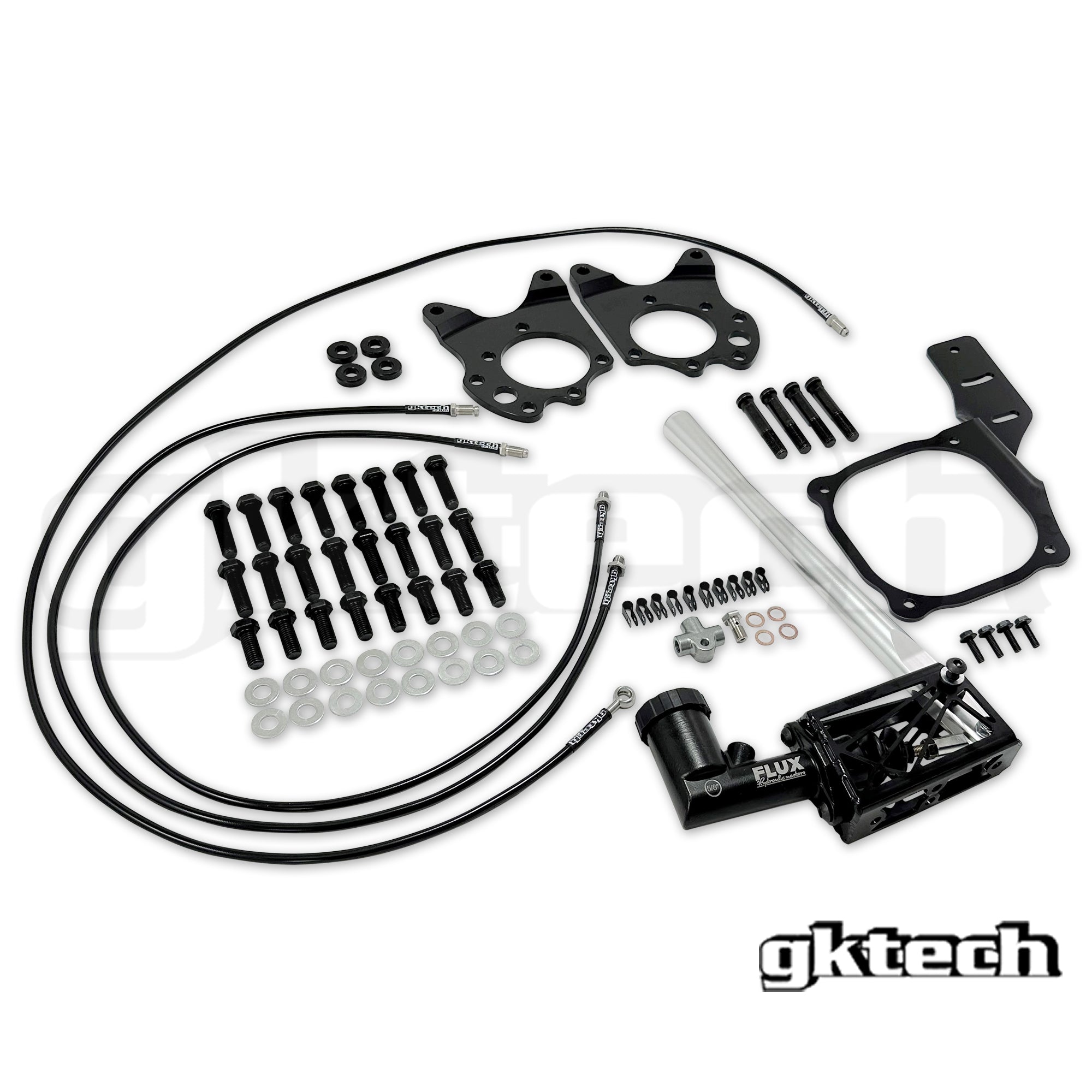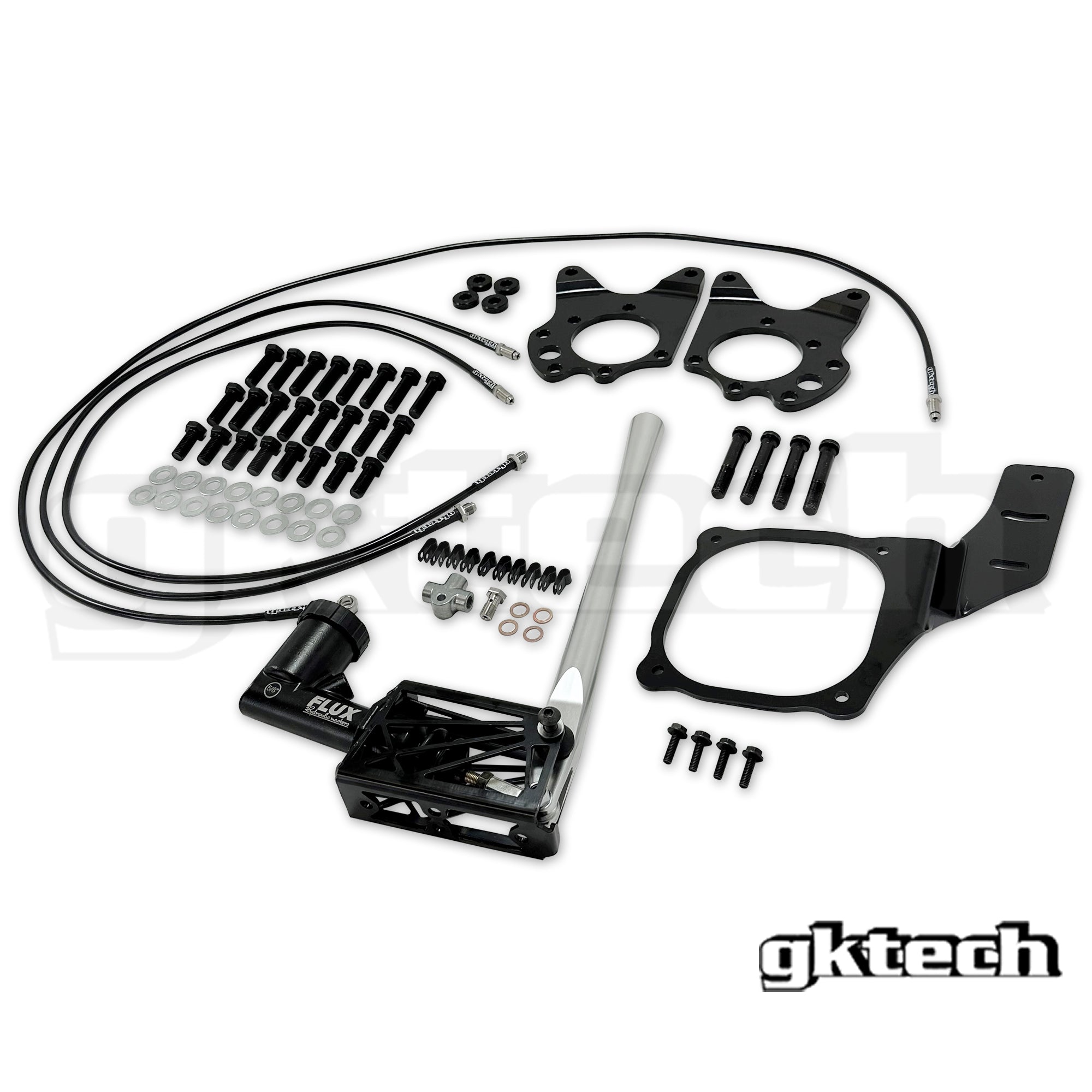 Z34 370z hydraulic handbrake setup - (10% combo discount)
Q: What is backorder?
When a product is on backorder, it means that we have sold out and we are opening a back order due to popular demand. This is essentially a queue, when new stock arrives from production, we'll send your order.
Q: Will items in my order that are in stock be shipped out first?
We will send your order altogether once your backorder item is ready! You may wish to place separate orders if you want an item before the other is due back in stock.
Pickup available at Sunshine West, VIC 3020
Usually ready in 2 hours
Z34 370z hydraulic handbrake setup - (10% combo discount)
Sunshine West, VIC 3020
Pickup available, usually ready in 2 hours
Unit 11/94 Boundary Road
Sunshine West VIC 3020
Australia
📦
Free Shipping on orders over $250
Checking Dispatch Times...
Nobody likes wasting time setting up a hydraulic handbrake kit!

If you want to avoid wasting time shopping around for all the individual parts, getting custom brake lines made up or running generic parts that may or may not work then we suggest having a look at our complete hydraulic handbrake kit. 

This kit has everything you need to set up a dual caliper hydro handbrake in your car, just BYO calipers. 


The contents: 

Handbrake assembly: 
Self explanatory, this is the handbrake assembly that houses the lever and master cylinder. For the "outside trim" mounts we use our regular handbrake assembly and for "in center console" mount we have made a version specific to suit which is more compact with the master cylinder running horizontally to avoid unecessary trimming to the center console. 


Handbrake handle:
This beautifully crafted CNC machined aluminium lever has been designed with ergonomics in mind whilst being aesthetically pleasing. Eg. it is comfortable and it looks good. Choose between silver, black, blue, pink, purple, red, orange, gold or neo chrome. 

Master cylinder:
Choose between 5/8" and 3/4". For non Akebono calipers our recommendation is 5/8" and for the Akebono/sport calipers we recommend the 3/4". More on that below in the FAQ's. 


Chassis specific handbrake mount:
Our chassis specific handbrake mounts are designed to ensure that our handbrake assembly can be fitted in an optimal position without the need to cut or drill into your transmission tunnel. We have made 2 different postition variants in addition to LHD or RHD specific.
Inside trim = mounts inside/within the center console itself, this will require trimming to the center console for the levrer. 

Outside trim = mounts outside the center console itself, no modifications required to the trim when used on either the left and right-hand side.

Braided lines:
Made in-house in Australia using stainless steel fittings and using stainless steel braided line with a PTFE outer these lines are made specifically to suit Nissan S/R chassis' and even include the P clips to locate the line throughout your vehicle.

The Gktech brake lines have passed independent testing and are marked as complying to FMVSS106 standards, this means they continue to be ADR approved and are DOT compliant.

Dual caliper brackets:
The GKTECH 370z dual caliper brackets feature CNC machined 6061-T6 aluminium and allow the use of Akebono calipers or the non Akebono calipers. 
The brackets only space the hub out 8mm and do not require any modifications to fit and also allow the use of the drum handbrake.
If you are running aftermarket knuckles that already have the provision for dual caliper brackets (like our knuckles) then you don't need this bracket and it can be de-selected. We include extended handbrake studs, which are a unique product in themselves to us and ensures you have enough thread overlap on the nuts securing them down, due to being spaced out from the plate.

Axle spacers:
As our dual caliper bracket spaces the hub out 8mm this results in the driveshaft essentially being stretched that 8mm to compensate for the thickness of the plate. This can now be taken up with the use of an axle spacer.
We have different sized options available as it is also a good opportunity to select a different size axle spacer if you were running a different diff/driveshafts combination or have a very low vehicle.This can now be taken up with the use of an axle spacer. Available in 5mm or 10mm. 10mm is recommended when using the dual caliper brackets.

What calipers do I have to use?
Whichever calipers you have now, you need another set of the same calipers. Calipers can not be mixed between models. Ie. you can't run 1 Akebono caliper and 1 non Akebono caliper

Will this kit work with aftermarket knuckles?
These brackets are designed to be used with the OEM knuckles. They can NOT be used with aftermarket knuckles.

Will these work with any Wilwood calipers?
No sorry, the bracket has only been designed to be used with the OEM fitment calipers.

How do I know what size axle spacer to choose?
This kit comes with a bracket that is needed to mount the dual caliper bracket, this bracket goes between the hub and the knuckle.

By installing this bracket you are spacing the hub out 8mm, this is taken up by the driveshaft.

This causing the bearings inside the driveshaft to run on the edge of the cup, which can lead to premature failures.

We suggest adding axle spacers to put the stretched amount back into the driveshaft to ensure it runs further inside the cup and in turn is stronger and more reliable.

We recommend checking which size you need by jacking your car up and dropping it down on ramps, this will load the suspension to its normal operating height. From there, disconnect the diff to driveshaft bolts and with the driveshaft in a relaxed position measure the gap.

Keep in mind the distance of the plate that is supplied with this kit and factor that into the final number, that will tell you what size axle spacer you need.

How do I know which size master cylinder to choose?
The 5/8"" master cylinder is proven on the Z/V36 chassis running non Akebono calipers, the lever feel with this master is balanced, having a longer throw to gauge feel while still efficiently locking the rear brakes. 

The 3/4"" master cylinder is larger so when used in that same setup the lever feel will be more direct, firmer, and require less throw to lock the rear brakes. If you are running larger brakes such as the factory Akebono calipers and or a larger wheel/tyre setup and do require a bit more bite, we would suggest the 3/4"" master cylinder.
2008 g35s
Had to fab the hand brake bracket and extend the lines also 4 of the hub bolts had the wrong thread 2008 g35s 30 hour install
Hi Ethan, you are correct that you would have to make a bracket as our kit isn't listed as fitting a G35s. Depending on where you mount the assembly and run the lines, they may not be long enough. Sorry to hear about the wrong bolts. If you'd have reached out to the guys in customer service we could send you the correct bolts.
Great product!
Installation was smooth. The videos available were greatly helpful. Thank you!
Lock up real nice!
Easy install love the feeling of the 3/8th master
Gktech 350z hydro
Everything bolted up super smooth. Brake lines are the exact length for a tight install. Can't wait wait the next event to test this guy out!
great buy!
skrrrt skrrt. easy install, well made kit! In love with the quality!