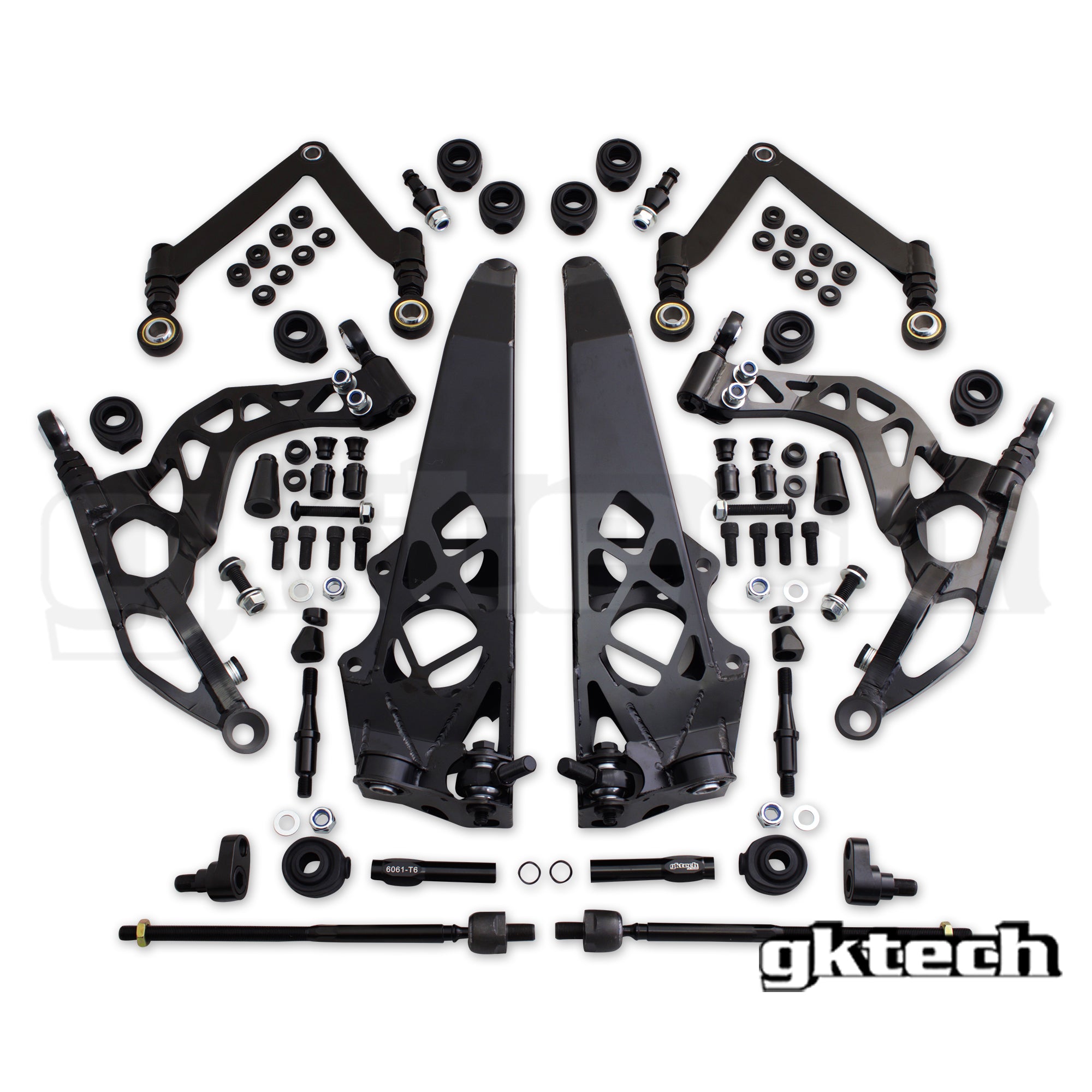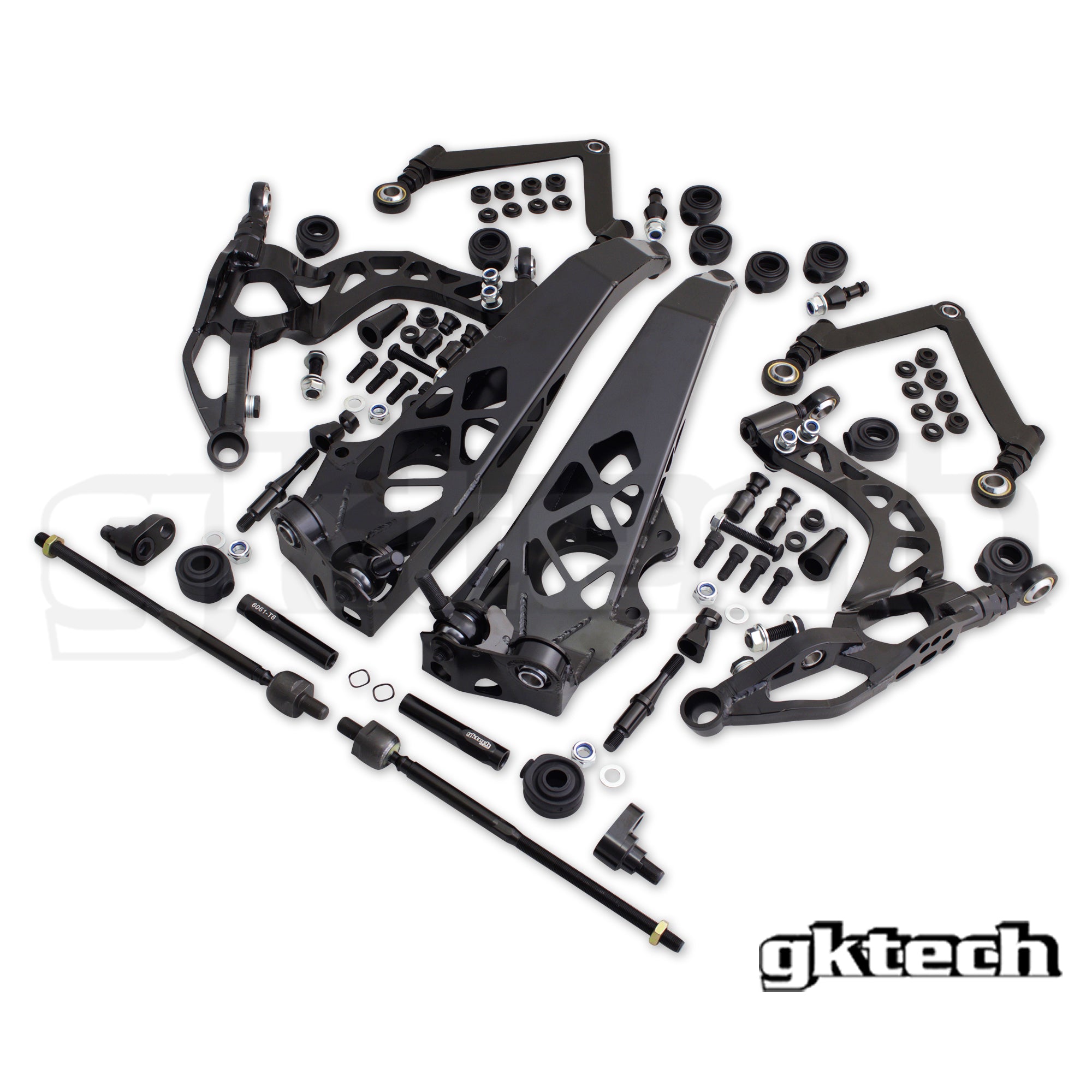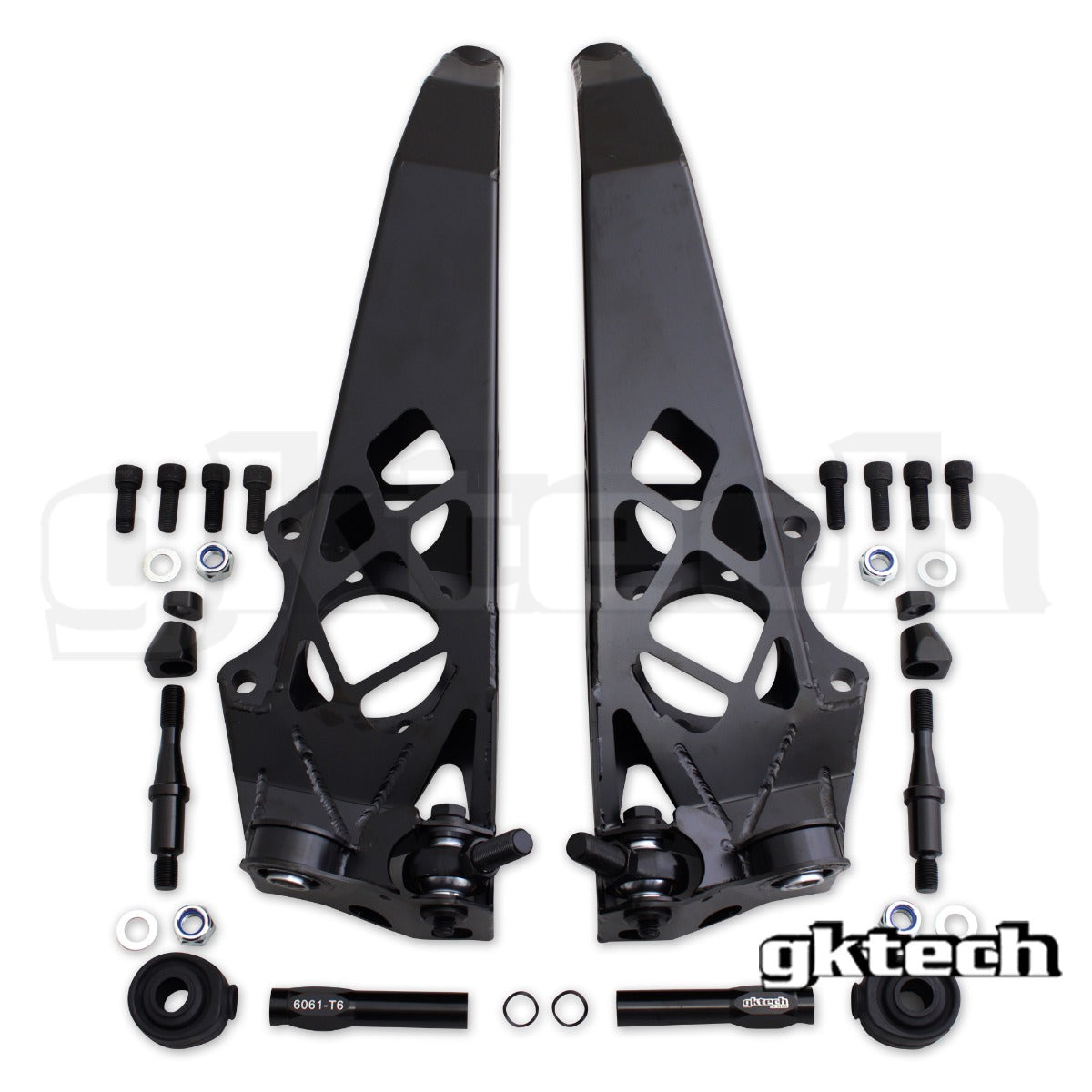 Z33 350z/V35 V2 Super Lock Combo - 15% Off
Q: What is backorder?
When a product is on backorder, it means that we have sold out and we are opening a back order due to popular demand. This is essentially a queue, when new stock arrives from production, we'll send your order.
Q: Will items in my order that are in stock be shipped out first?
We will send your order altogether once your backorder item is ready! You may wish to place separate orders if you want an item before the other is due back in stock.
Pickup available at Sunshine West, VIC 3020
Usually ready in 2 hours
Z33 350z/V35 V2 Super Lock Combo - 15% Off
Sunshine West, VIC 3020
Pickup available, usually ready in 2 hours
Unit 11/94 Boundary Road
Sunshine West VIC 3020
Australia
📦
Free Shipping on orders over $250
Checking Dispatch Times...
15% OFF COMBO PRICE!

The GKTECH Super Lock combo is designed for those that are looking for a combo to get everything at once, install it and dial it in with some seat time.

As opposed to piecing a kit together one by one, which ends up costing more in the long run and can be more frustrating, we do recommend doing things once and doing things right and in this case when purchasing all at once we are offering a 15% discount.

At a minimum the lower control arms must be selected to receive the 15% discount, however, this is a good opportunity to add any of the other parts listed that in most cases are a necessity, all the while those complimentary parts also being discounted 15%.

This means it is a good opportunity to get everything you need at the same time!

Below if a brief explanation of the products in this combo, however, more information can be seen in the links provided;

Super Lock Chromoly LCA's
The Super Lock LCA's are only available in the one length which at its minimum length starts at +25mm over OEM and adjust out to +50mm from OEM.

For more information
V2 Z33 350Z/ V35 4130 CHROMOLY SUPER LOCK LOWER CONTROL ARMS


Steering Angle Kit
This kit bolts straight up to the OEM knuckle, is lightweight yet robust and offers 30% faster steering, around 60 degrees of lock and now with adjustable ackerman it is literally almost too good to be true, but … it is!

For more information
V3 Z33 350Z/V35 STEERING ANGLE KIT - NOW WITH ACKERMAN ADJUSTMENT

Super Lock Knuckles
Our drop knuckles offer 30mm roll center correction, optimised camber gain in roll and bump, reduced inbuilt caster for a flatter contact patch and more consistent feedback, increased steering speed, bump steer and ackerman adjustment. They are not for the faint hearted with supporting in around 70 degrees of steering angle!

For more information
Z33 350Z/V35 4130 SUPER LOCK DRIFT KNUCKLES

Optional items:

Bolt on rack spacers or offset rack spacers?
If you plan on getting the bolt on steering kit, then we would recommend the bolt on rack spacers.

If you plan on getting the drop knuckles, then they have been specifically designed around the use of the offset rack spacer, meaning that would be the preferred option.

Both options increase rack travel, if you're using your car for grip racing then rack spacers are not required.

For more information
Bolt on rack spacers
Offset rack spacer


Inner Tie rods
Depending on whether you run rack spacers or not and also the length that you set the LCA at you will need different length inner tie rods. We have made 14mm tie inner tie rods that had enough adjustment to suit any configuration with our LCA's/knuckles.

For more information
M14 Super adjustable inner tie rod


Front Upper camber arms?
If purchasing our front lower control arms, they will push the bottom of the wheel out, resulting in more negative camber.

Our upper camber arms allow adjustment of the upper arm, fixing that issue. As well as eliminating the OEM rubber bushes, which allow zero flex and have zero chill when in operation. These are replaced with super smooth rose joints, allowing the arm to operate on its correct pane!

The GKTech V2 FUCA's allow for both camber caster and adjustment and new to the V2's is that they are adjustable in situ which will save you a load in setup costs.

More information can be seen here;
V2 Z33 350Z/V35 FRONT UPPER CAMBER ARMS (FUCA'S)


How much angle can I get out of this kit?
Our lower control arms can support around 70 degrees of steering lock when used with our super lock front drop knuckles.
Should I use the bolt on steering kit or the Super Lock drop knuckle?
Let's be real, we are all here to show off to our friends. If you want the most amount of angle possible, the best steering feel and your friends to think your cool? Pick the drop knuckle. If you're a seat time warrior looking to save some money and hone your skills, the bolt on steering kit is a proven performer.
How hard are these parts to fit?
Everything in the kit is quite easy to install but mechanical knowledge is required and recommended. 
We also include an assembly guide on most product pages, that can be seen above. You are also welcome to get in touch if you need help.
But apart from that, remove your standard LCA's and compression rods and the LCA's will bolt straight in. Bolt the steering kit up to the OEM knuckle and set your toe good enough so you can take it to get a wheel alignment. 
What size wheel specs should I use for the best clearance?
Whilst this usually has a really large number of variables (Tyre size, ride height, shock stiffness, wheel spacers, LCA length and more!) it's very simple with the Z33 350Z/G35! Answer: Any! Well, within reason. But we've tested all the way from 9.5 -17 on an 18" wheel and up to a 19x10 with a 255! My recommendation is an 18x9.5 +12/20 with a 235/40/18, these are very popular wheel and tyre sizes with HEAPS of clearance. By using a common wheel and tyre size, it keeps it affordable and it keeps it easy to get spares/access to more at the track (in case of emergency!).
If you have a crazy wheel spec and still have clearance, get in touch! We'll share it here!
Although, whilst there is no reason to bash the chassis. The 350z/V35's have a HUGE swaybar up front which is not ideal. Some customers choose to remove this which certainly helps with clearance on set ups using OEM lower control arms.
What's the difference between your V1 and these V2?
After selling over 500 sets of our V1's we have added the much requested "on car adjustment". Caster can now be adjusted in situ without the need to disconnect the rose joint for adjustment. We have also made the V2 arms stronger to cater for high loads that the FLCA's can see when drifting. Adding on car adjustment will save you time and money at the wheel alignment shop and make track side changes very quick and easy. 
Are these suited to circuit/grip racing?
Yes, absolutely. These arms use of spherical bearings which do make them entirely useful for circuit/grip racing by eliminating bush deflection. Coupled with the built-in caster angle and the additional adjustment to increase track width. The bolt on steering kit has the added benefit of having ackerman adjustment. 
Will these parts fit my car?
We can only confirm fitment for the vehicles listed above under "confirmed fitment".
What happens if a bearing needs to be replaced?
They are common sized bearings, which can be found at any local bearing supplier.
The coilover bearing is a COM9T
The rose/ heim joints used are a PCML12TES
The tie rod ends use use a PCYML10TS 
However, we do have these on the shelf and can help out with replacements. 
How long is the warranty on these parts?
All GKTECH suspension arms come with a lifetime warranty against manufacturing defects.
The PTFE lined rose/ heim joints come with a 1 year replacement warranty and as mentioned, they are a common size which can be found at any local bearing supplier, or we do keep them on the shelf!
Are there any special tools required?
No, a spanner set will do the job which we do sell separately here -
Open ended spanners
Nissan
V35 SKYLINE
Z33 350Z
Install Videos
Assembly Guides
Download Z33X-FLCA V2- Customer ASM
Download Z33X-SSTR V3 - Customer ASM1
Download Z33X-SSTR V3 - Customer ASM2
Download 350Z-DKNK - Customer ASM
Download Z33X-FUCA V2 - Customer ASM
Download Z33X-FUCA V2 - Customer ASM2
Download Z33X-SSTR - Wheel Alignment V1
Download 350Z-DKNK - Wheel Alignment
Engineering Certificates
Download Z33X-FUCA Cert
Download Z33X-SSTR Cert
Download Z33X-SSTR Cert 2
Very happy
Shipping time was great haven't installed yet but everything looks great
Angle kit install
This kit was super super simple. I was able to get everything installed in one afternoon
amazing kit that fits under stock fenders
A great quality kit that keeps the wheels under your stock fenders. this kit allows for tons of angle to help show off!! the install videos are MANDATORY to get this installed for beginner mechanics like myself
Great experiance, Great customer service
Good but I have toe in
I love the quality. It's hella sexy! Im still installing and playing around to get rid off tow in